Racing Theme Bedroom | Finish Line Checkered Flag Playroom Flooring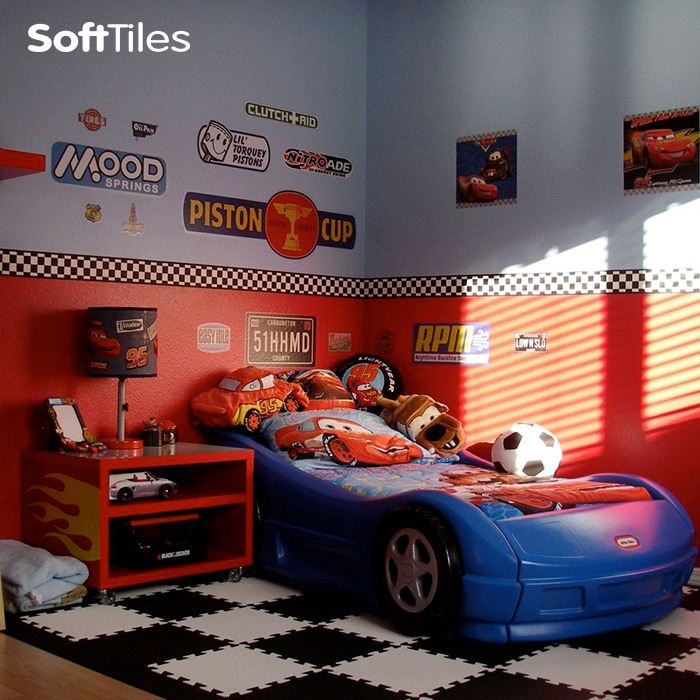 Does your child have the need for speed? Here's a fun Children's race car room for the young racing fan. Use black and white SoftTiles 1x1 puzzle foam floor mats to create your own "checkered flag" floor! By using a simple Little Tikes car bed, racing themed decorations or Disney's Cars™ decals, and SoftTiles 1x1 black and white puzzle foam floor mats, you can easily turn any room into a fun race car bedroom or playroom.
The SoftTiles 1 foot foam mats are the perfect size for smaller rooms and creating a denser pattern. SoftTiles help create cushioned areas on hardwood floors and are perfect for younger children.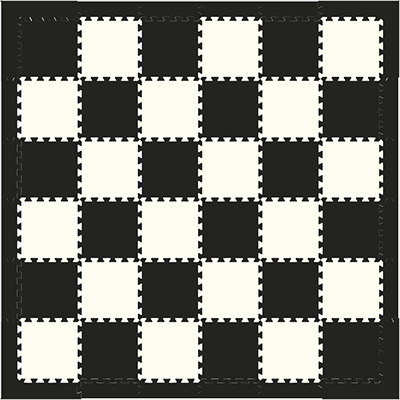 This play mat is 6.5' x 6.5' and costs $87.60. This play mat is made from in stock pieces and can be shipped immediately. Purchase this mat as is  for your racecar bedroom or customize this for your room in our Mat Builder.
More Information and Purchasing Info