Simple and Beautiful Playroom Floor using Lime, Purple, and Pink SoftTiles- D100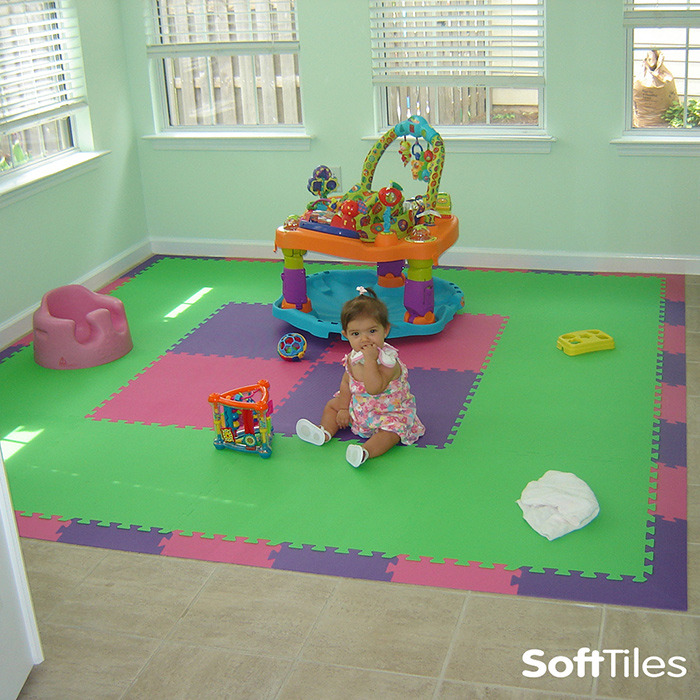 Not all playroom floor mats have to cover the entire floor. Here's a simple and beautiful playroom floor that uses SoftTiles 2x2 Foam Tiles to cover an 8 1/2 x 8 1/2 foot area. The purple and pink border is our specially designed sloped border that provides a smooth transition from the baby playroom floor mat to the floor. This helps prevent tripping and makes the mats safer for toddlers. This foam puzzle mat is placed directly on top of tile to create a soft and cushioned play area.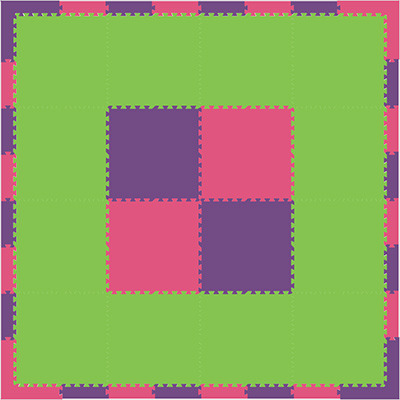 This Children's Play Mat is 8.5' x 8.5' and costs $142.40. Purchase this mat as is or modify it for your space in the Mat Builder.
More Information and Purchasing Info