Bright Colorful Playroom using SoftTiles Lime, Pink, Purple, and Orange Foam Mats- D102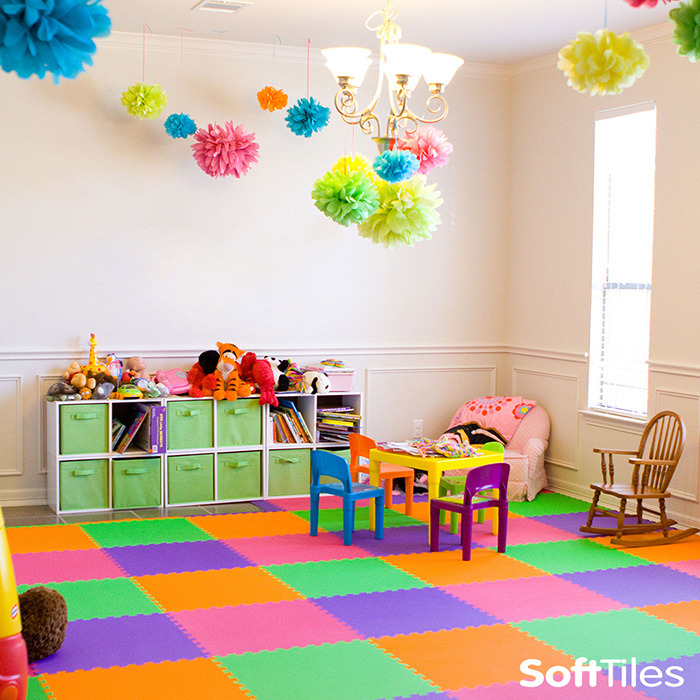 This colorful playroom uses lime, orange, pink, and purple SoftTiles Interlocking Foam Mats. The colors in these puzzle play mats add a vibrant designer look to this room that is mirrored by the accent colors hanging from the ceiling. Fun!
These puzzle play mats are used directly over the tile floor turning this area into a soft, safe, and comfortable play space for kids of all ages!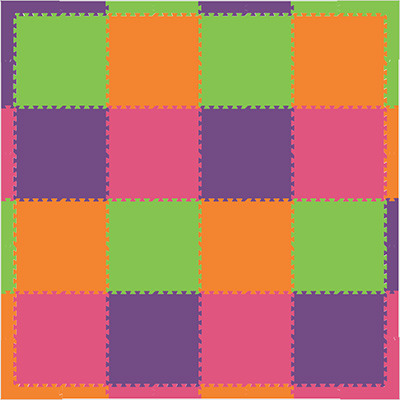 Price for this play mat is $142.40. This play mat covers an area of 8.5' x 8.5'
If you need help customizing this floor for your space, please email us or call us at 888-477-6532 or 513-860-2711.
More Information and Purchasing Info