SoftTiles Safari Animals Children's Playroom Floor in Red and Blue- D120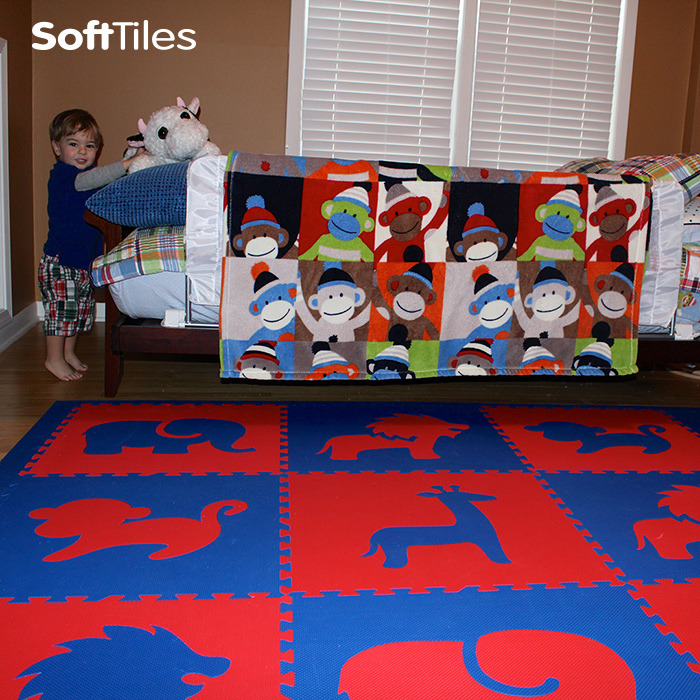 Red and Blue are great colors for a little boy's playroom, especially when they are fun Safari Animals play mats. They're colorful, but different from the primary colors that most play mats are.
Colette sent these photos of her son's bedroom play area using SoftTiles Safari Animals custom cut in Red and Blue. This children's foam mat has matching blue SoftTiles sloped borders around the mat. SoftTiles sloped borders help prevent tripping on the play mat. SoftTiles are great foam mats for kids!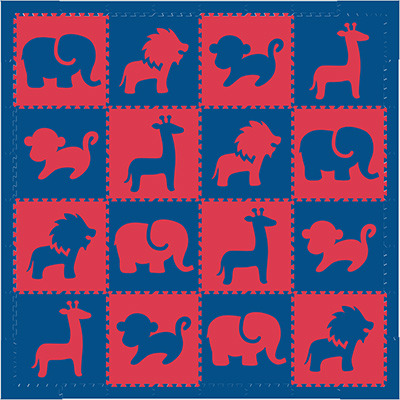 This mat is 8.5' x 8.5' and costs $200. Purchase this mat as is or modify to fit in your space in our Mat Builder. If you need help, contact us and we can help you design your playroom floor.
More Information and Purchasing Info