Game Room with Tetris Inspired Floor | Playroom Using 1x1 Foam Tiles- D126
Need ideas for your game room flooring? We created this Tetris-inspired foam tile flooring for an arcade game room to create a soft play area on top of a concrete floor. This floor was created using SoftTiles 1x1 Foam Mats because their smaller size works well for creating Tetris blocks. We created two looks for this room, one that uses a lot of colors and one that uses fewer. This Tetris-inspired foam tile flooring can be used for any kids playroom floor!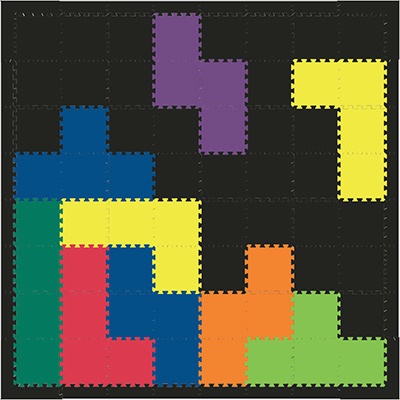 This play mat is 8.5' x 8.5' and costs $142.40. Purchase this mat as is or customize it in our Mat Builder. If you need help, we can help design one for your playroom.
More Information and Purchasing Info