SoftTiles Custom Safari Animals Purple and Gray Foam Play Mat- D143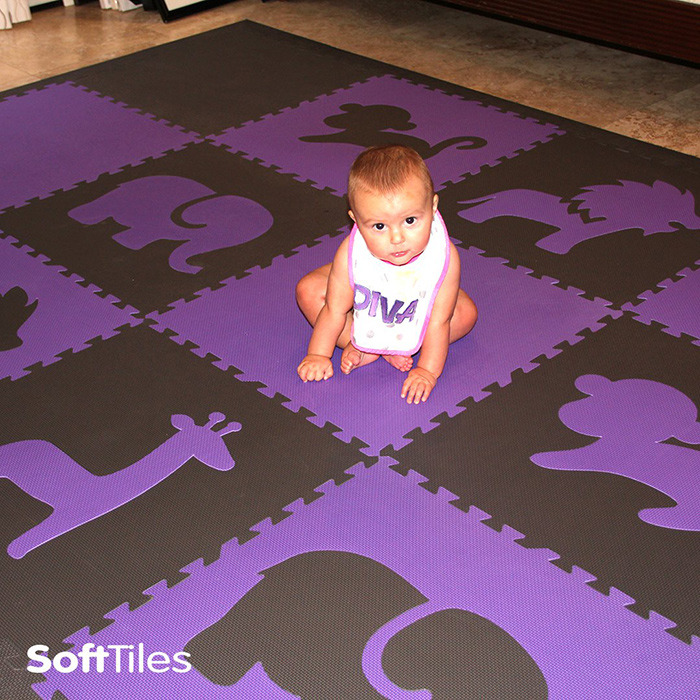 When creating a children's playroom floor with SoftTiles Interlocking Foam Mats, you don't have to use the standard "kids colors" like red, yellow, blue, and green. This foam baby floor mat uses custom Purple and Gray Safari Animals to create a unique designer look. This foam baby floor mat is used on a stone tile floor and provides a comfortable area for kids to play on.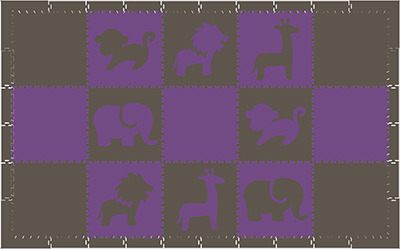 This foam play mat is 6.5' x 10.5' and costs $164.80. Purchase this mat as designed or modify it for your space in the mat builder. It takes 2-3 weeks for a custom mat to be made.
More Information and Purchasing Info