Personalized Baby Play Mats - Alphabet Mats with Safari Animals- D145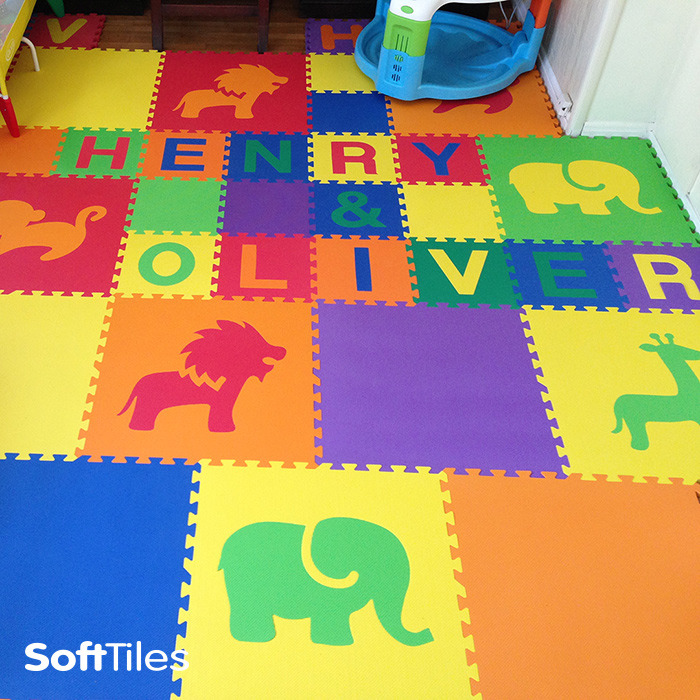 Create a large personalized ABC mat for babies by using SoftTiles Alphabet Mats. We sell each letter separately so it's easy for you to spell words or the names of your kids. Our 1 foot alphabet tiles interlock with our 2 foot mats so you can create a large playroom floor or a kids play mat like this, mixing in the SoftTiles Safari Animals and solid SoftTiles 2x2 Foam Mats. SoftTiles are high quality, non-toxic mats that are perfect for creating cushioned interlocking play mats for babies on hardwood or tile floors.
If you need help customizing these floor play mats for your space, please email us or call us at 888-477-6532 or 513-860-2711.
More Information and Purchasing Info