Stylish SoftTiles Safari Playroom with Black and White Animals and Lime Alphabet- D155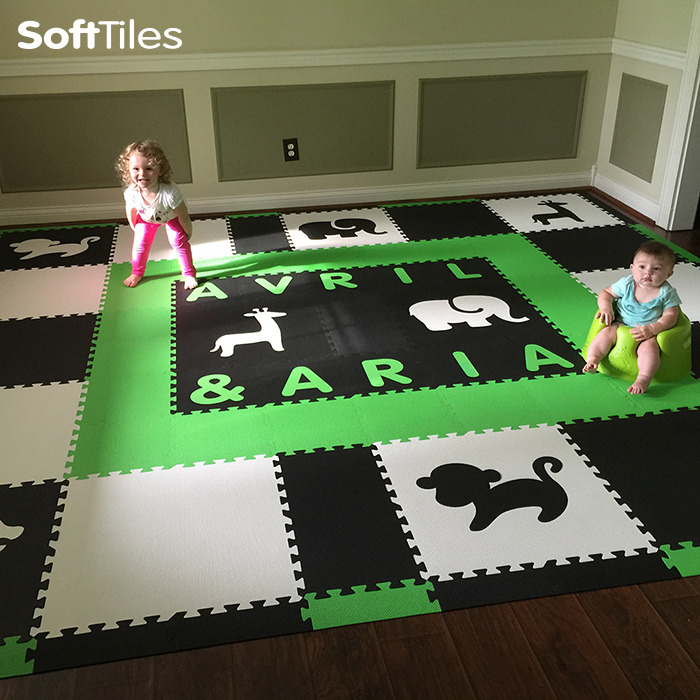 "Absolutely loving our new SoftTiles! Thanks so much!"- Misty
This is a fun and stylish Safari Playroom floor that's primarily black and white with lime accent tiles. The kids puzzle mat is also personalized with custom cut names, so the names integrate beautifully into the color scheme of the overall floor design. Alphabet letters can also be ordered just in random colors, which costs less, but as you can see, choosing the colors within a narrow range helps bring an overall designer look to the floor. This is a feature you can't find anywhere but SoftTiles.
It takes 2 to 3 weeks for us to process a custom design order. Off the shelf items are available to ship immediately for customers needing a mat sooner.
If you need help, please email us or call us at 888-477-6532 or 513-860-2711, and our free design consultants can help you with your design.
More Information and Purchasing Info