A Kids Play Mat that You Won't Want to Hide! Designer Safari Animals Play Mat- D178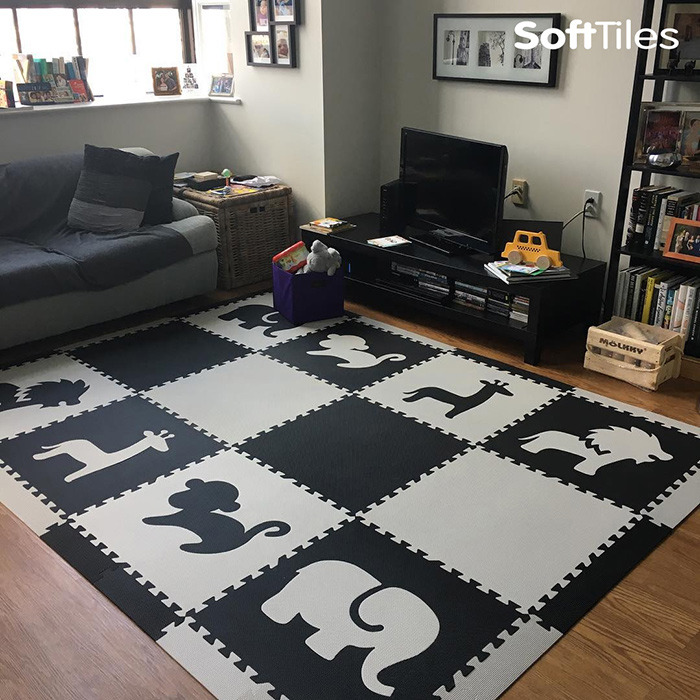 Are you looking for a foam baby play mat for a living room that isn't too bright? This SoftTiles Safari Animals Designer Children's Play Mat in Black and Light Gray that will fit the bill. It has cute animals that your children will love, but the color scheme is modern and beautiful. This play mat is being used directly on hardwood floors to create a soft and comfortable play area.
This soft mat for kids uses all four Safari Animal shapes each in Black and Light Gray and 4 solid SoftTiles 2x2 Foam Mats. An alternating SoftTiles sloped border finishes the mat and helps prevent tripping.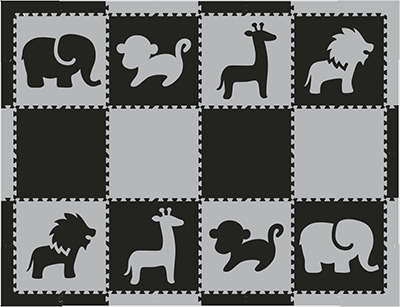 This Safari Animals Play Mat is 6.5' x 8.5' and costs $140.60. Buy this design as is or modify it to fit your space.
More Information and Purchasing Info