Boys Playroom Floor with Safari Animals in Light Blue, Light Gray, and White- D187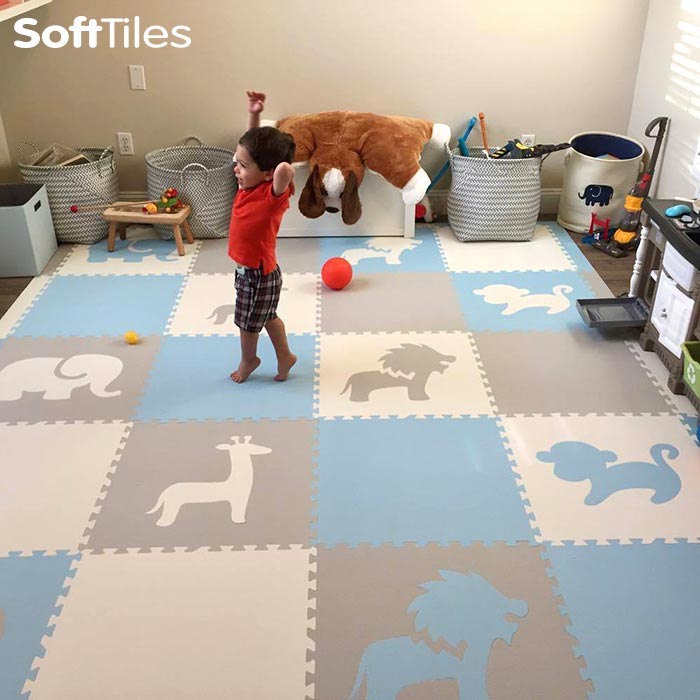 Looking to create a fun boy's playroom? Start with the floor! The floor is the biggest opportunity for transforming a room. This custom Safari Animals Play Mat in Light Blue, Light Gray, and White stylishly turns this room into a beautiful designer playroom. The softer colors work perfectly with the light colored paint and toy baskets. This jungle play mat helps create a soft and safe surface on top of hardwood floors.
SoftTiles are high quality non-toxic children's foam play mats. SoftTiles are thicker than most play mats on the market- so thick that we've created sloped borders to provide a smooth transition from the mats to the ground. SoftTiles can be used on concrete, tile, and hardwood floors to create a beautiful play area for your kids.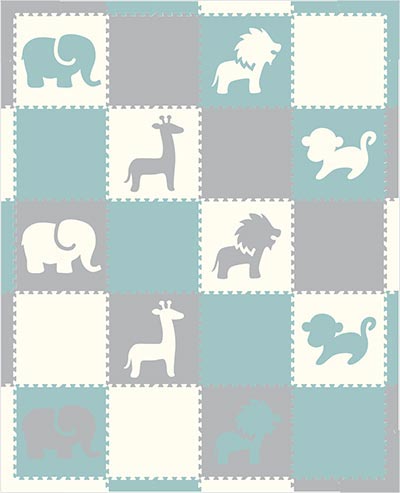 This boy's play mat is 8.5' x 10.5' with sloped borders and costs $209.00. Order the mat as is or modify it in the Mat Builder to fit in your playroom.
More Information and Purchasing Info
Ready to Order Play Mat Sets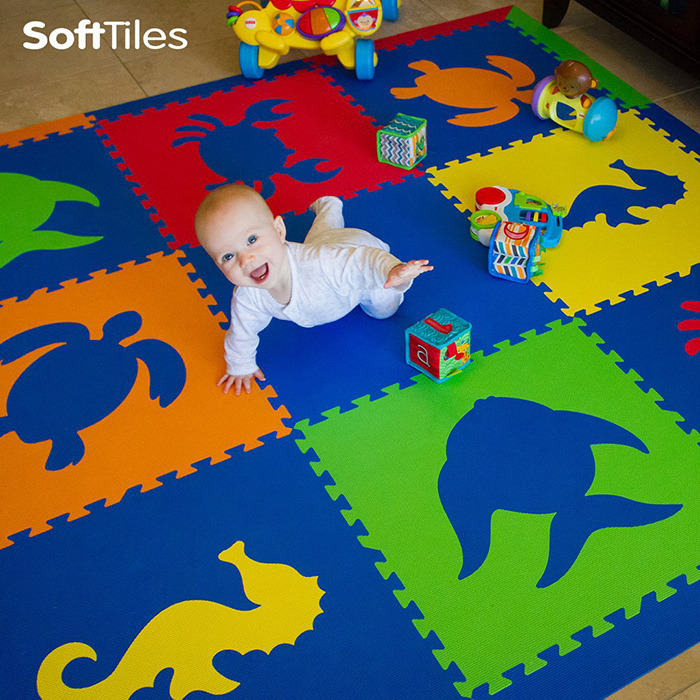 SoftTiles 9 Tile Play Mat Sets
Choose from our many pre-made sets in different colors and designs. Each Play Mat is 6.5' x 6.5'. Comes with our specially designed sloped borders. Makes a perfect gift!
---
Custom Designed Play Mats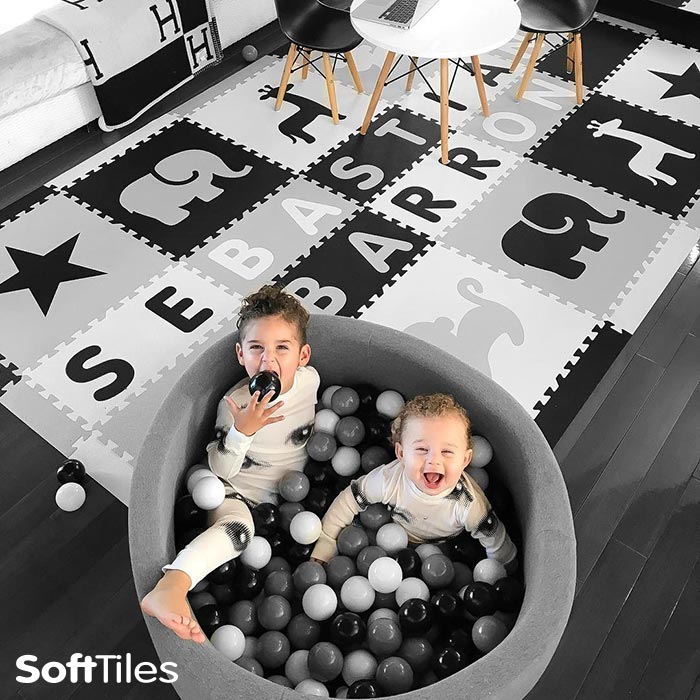 Design Your Own Custom Play Mat
Create beautiful custom play mats using any of our die-cut shapes. Easily personalize the mat with the name of your child. Use one of our templates and our Interactive Mat Builder or we can help design one for you.