Colorful Safari Animals Playroom Play Mat in African Safari Inspired Colors- D191
May 01, 2017 14:06 / 0 comments
"Thank you for organising shipping to the UK, it was worth it. We love our SoftTiles and they have received lots of positive comments from visitors. They are just right in our playroom, cushioning our unsteady baby if he falls, keeping them warm etc and are very easy to keep clean. Very pleased."- Fiona UK
This beautiful kids playroom play mat has colors inspired by the African safari. You can be colorful without using the same old children's primary colors. With SoftTiles, create your own unique play mat by choosing the shapes and colors you want.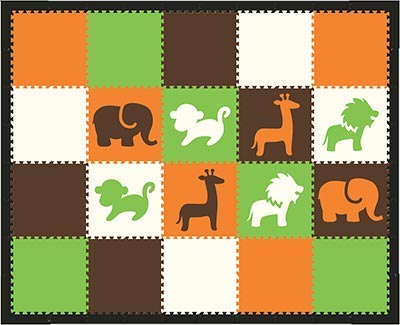 This safari animals play mat is 8.5' x 10.5' and costs $201.80. Purchase this mat as is or customize it for your on playroom in our Mat Builder.
More Information and Purchasing Info
Ready to Order Play Mat Sets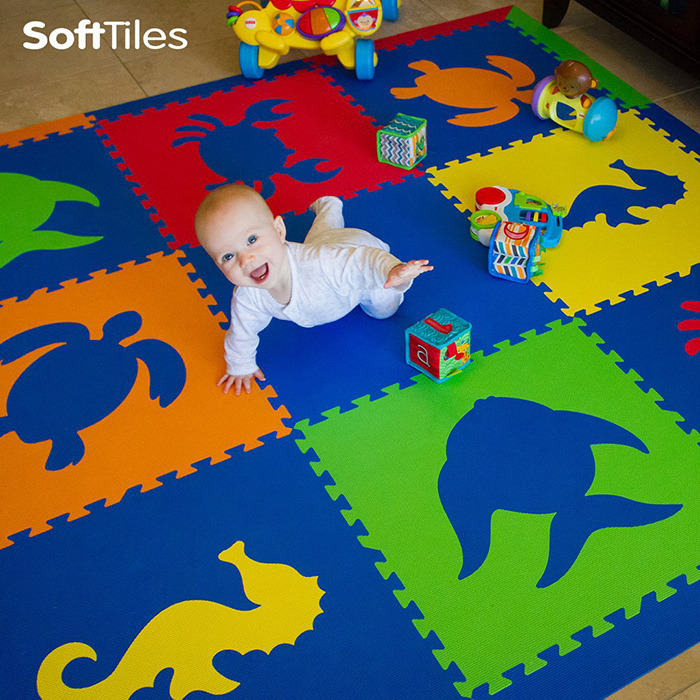 SoftTiles 9 Tile Play Mat Sets
Choose from our many pre-made sets in different colors and designs. Each Play Mat is 6.5' x 6.5'. Comes with our specially designed sloped borders. Makes a perfect gift!
---
Custom Designed Play Mats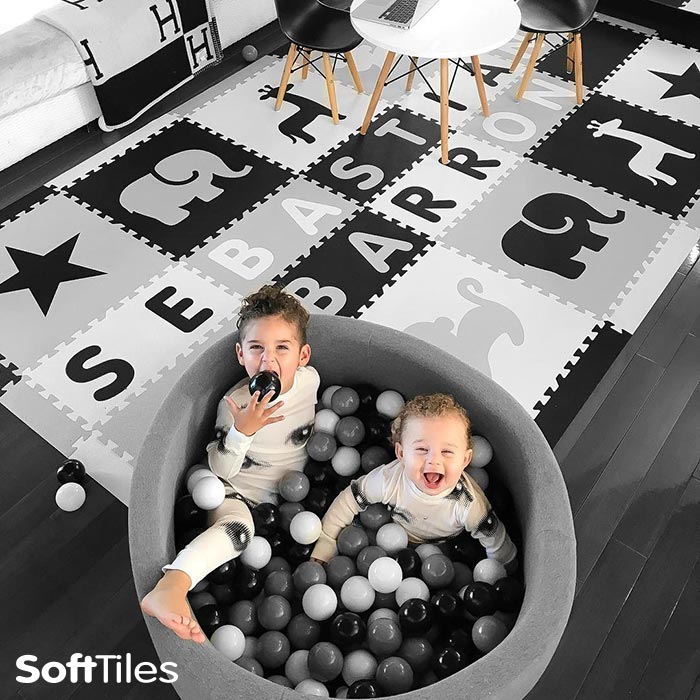 Design Your Own Custom Play Mat
Create beautiful custom play mats using any of our die-cut shapes. Easily personalize the mat with the name of your child. Use one of our templates and our Interactive Mat Builder or we can help design one for you.