Girls Playroom with a Personalized Safari Animals Playmat in Pink, Light Gray, and White- D194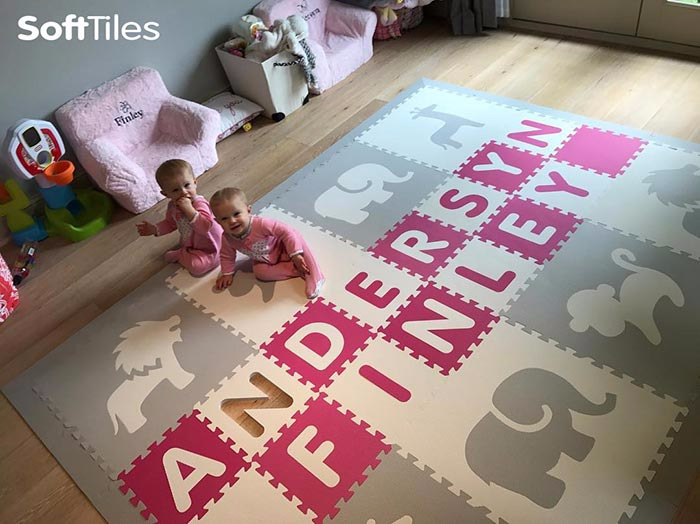 SoftTiles children's play mats can turn any room into a distinctive and fun playroom. This beautiful girls playroom uses SoftTiles Safari Animals in light gray and white and is personalized with the names of twin girls in Pink and White. We don't just sell full sets of abc mats, we sell alphabet letters by the piece so it's easy to add your child's name to a SoftTiles Playmat.
This non-toxic play mat is used on hard surfaces to create a safe area for your kids to play.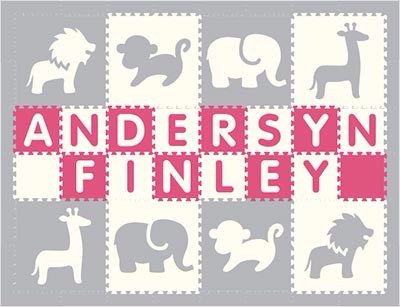 This mat is 6.5' x 8.5' and costs $202.20. Modify this play mat for your girl's playroom using our Mat Builder.
Ready to Order Play Mat Sets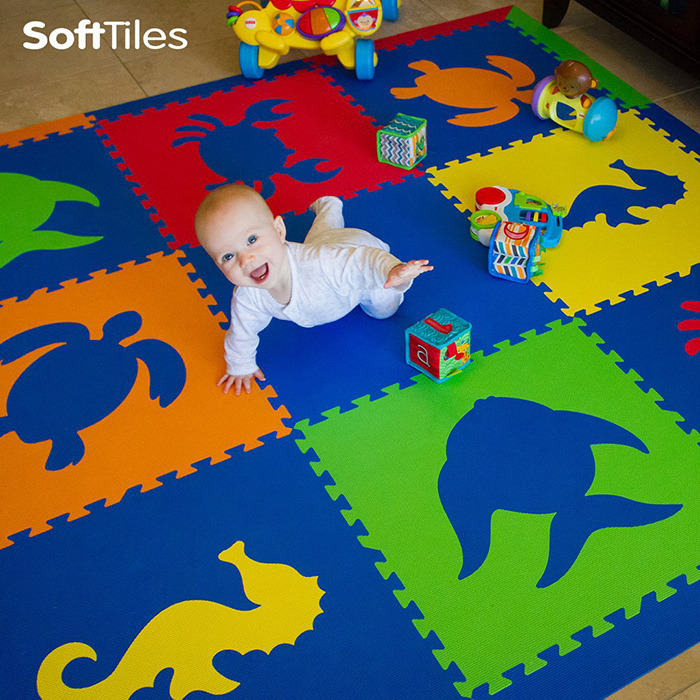 SoftTiles 9 Tile Play Mat Sets
Choose from our many pre-made sets in different colors and designs. Each Play Mat is 6.5' x 6.5'. Comes with our specially designed sloped borders. Makes a perfect gift!
---
Custom Designed Play Mats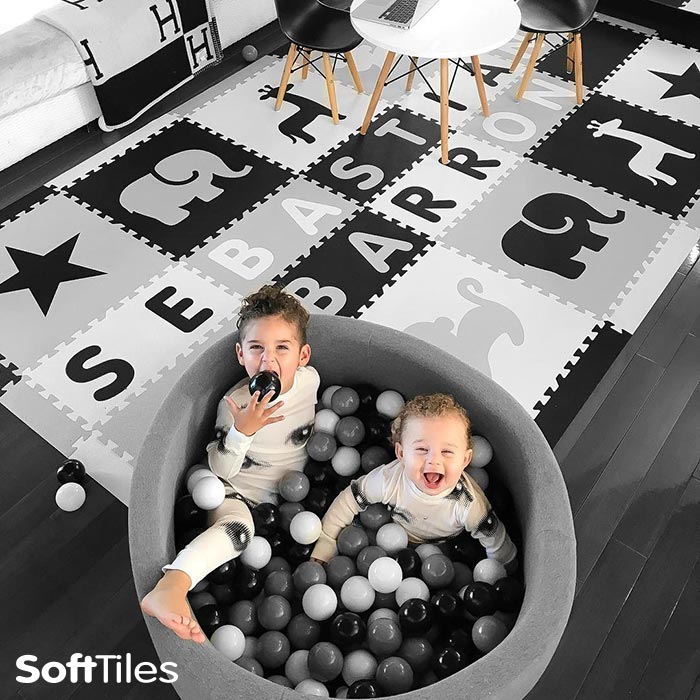 Design Your Own Custom Play Mat
Create beautiful custom play mats using any of our die-cut shapes. Easily personalize the mat with the name of your child. Use one of our templates and our Interactive Mat Builder or we can help design one for you.