SoftTiles MatBuilder Design Templates
Use some of our favorite design templates to create your playroom floor. Browse the templates for ideas and load them into the SoftTiles MatBuilder to modify for your own room or have one of our friendly design team members modify it for you at no extra charge.
Mat Pricing: The prices of play mats vary by the size of the mat, the number of shapes vs solids, and how many letters it has in it. By browsing the Design Templates by size, you can see different examples that we've created for customers and the price of the mat.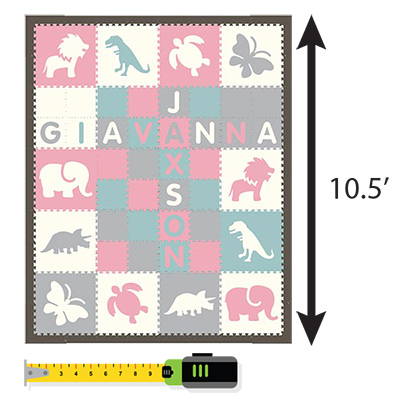 Design Templates by Mat Size
If you know the mat size you'd like to create, find a design template that will fit your space.
Contact us to create larger mats
Currently, the MatBuilder can only create mats that are even dimensions. If you want a mat with an odd dimension (i.e.     5 ft x 7 ft), we can create that for you manually. Please contact us.
---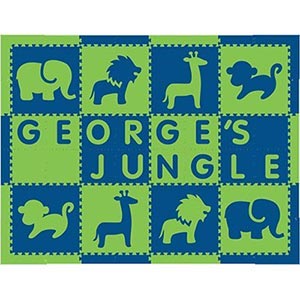 Some of our most popular designs collected in themes. We have a lot of shapes to choose from so if you see a color scheme you like, it is easy to replace a shape with one you want.
Any design you see can be personalized or modified in the MatBuilder or we can do it for you.
---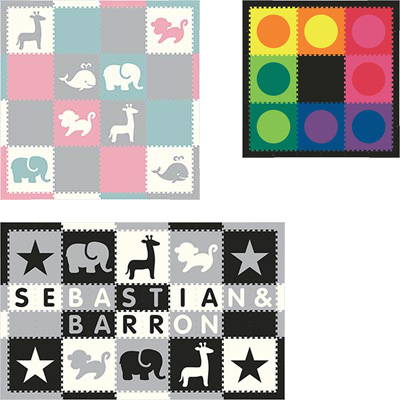 Choose a color that fits your playroom or nursery. If you see a template that you like but is not quite perfect, we can change colors, size, and shapes for you.