SoftTiles Playroom flooring- Patriotic Design using Die-Cut Stars Foam Mats-D167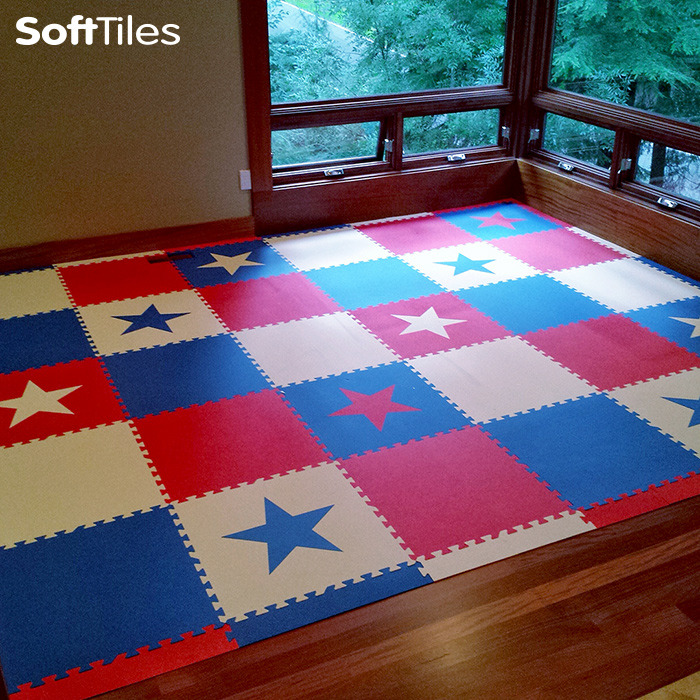 This is a wonderful patriotic themed children's playroom using SoftTiles Stars foam interlocking mats. This patriotic mat has just the right number of stars- too many stars and the play mat may feel too busy. By mixing in solid red, white, and blue SoftTiles 2x2 Mats, you can create any type of pattern you like.
We've recreated this floor puzzle mat in our mat builder as a 10' x 12' rectangle. Order it as is or modify it in our mat builder. If you need help, we can create it for you if you contact us.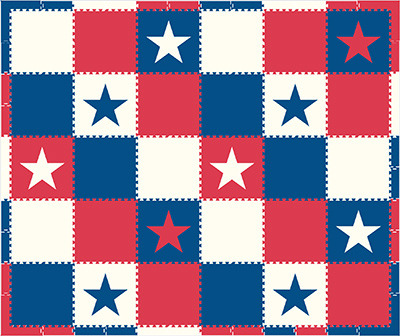 More Information and Purchasing Info