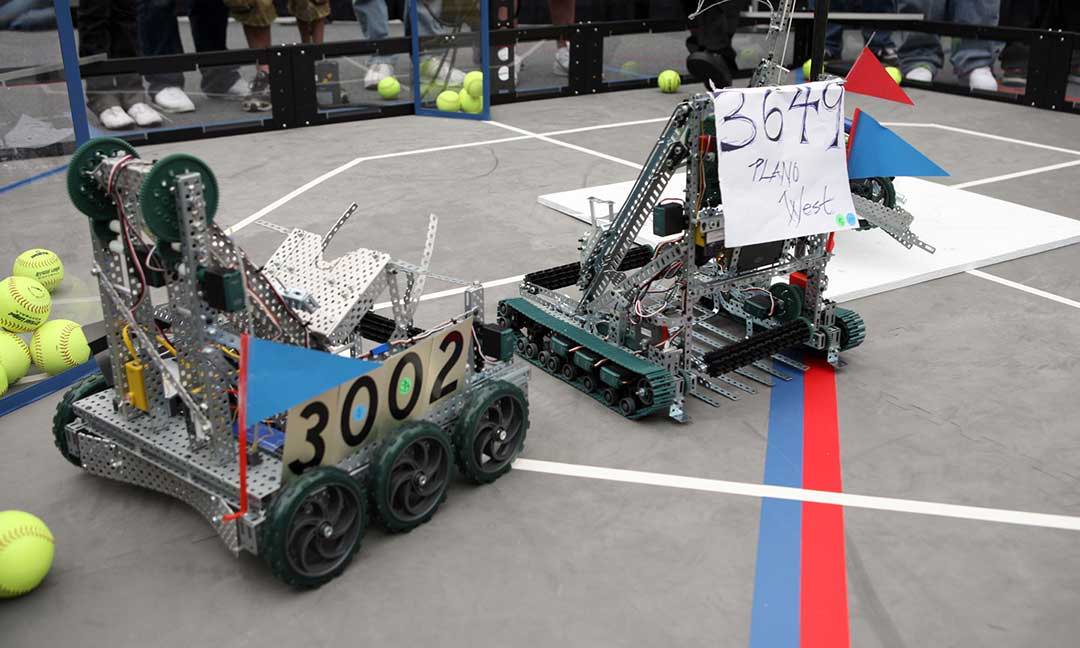 SoftTiles is the official robotics competition floor for VEX Robotics Competition and FIRST Tech Challenge. We've been supplying floors for robotics teams from the start- over 10 years!
SoftTiles dark gray 2x2 mats are used as the official field for the First Robotics/ Vex program. The mats are used with the textured surface face down- smooth surface up.
 
Typical orders are for 36 SoftTiles 2x2 Dark Gray, along with two of the 18 piece carrying bags (red bag).
SoftTiles 2x2 Foam Mats- Dark Gray
SoftTiles Carrying Case- Holds 18 Pieces