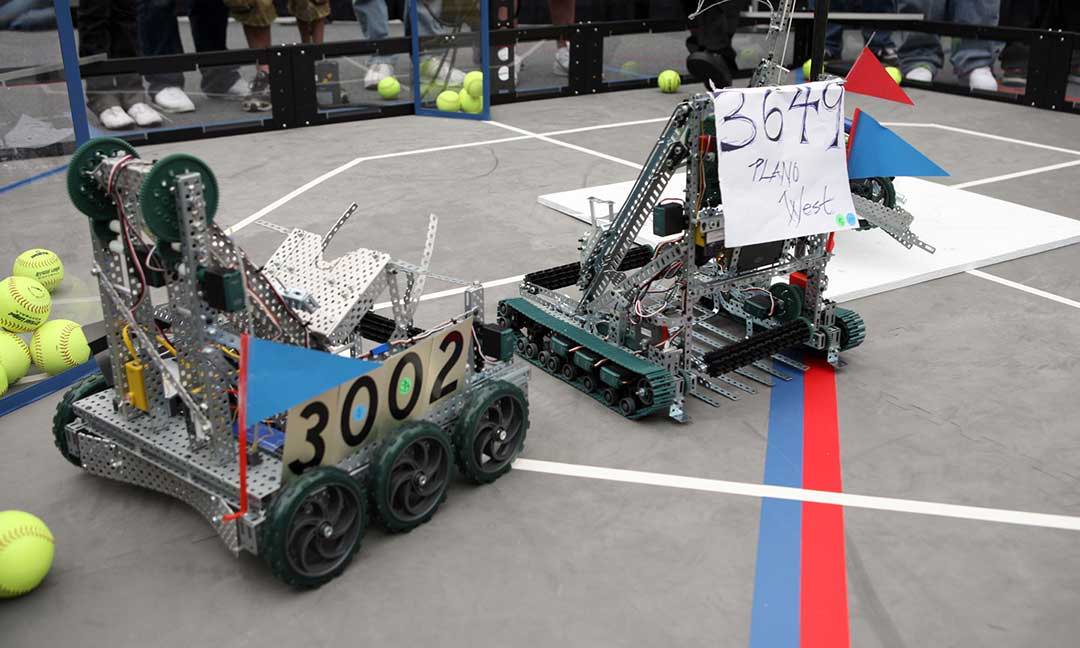 SoftTiles is the official robotics competition floor for the FIRST Tech Challenge. We've been supplying floors for robotics teams from the start- over 10 years!
NOTE: We had supplied mats for VEX Robotics teams, but VEX is switching to an anti-static mat which WE DO NOT HAVE.  
SoftTiles dark gray 2x2 mats are used as the official field for the First Robotics. The mats are used with the textured surface face down- smooth surface up.
 
Typical orders are for 36 SoftTiles 2x2 Dark Gray, along with two of the 18 piece carrying bags (red bag).
SoftTiles 2x2 Foam Mats- Dark Gray
SoftTiles Carrying Case- Holds 18 Pieces