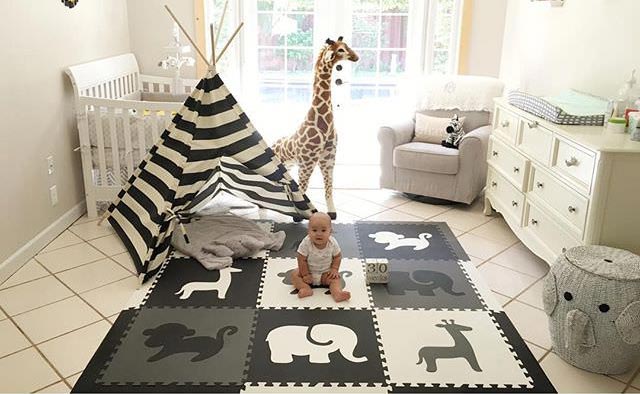 Beautiful and Soft Play Mats!
SoftTiles Safari Animals set in Black, Gray, and White is the perfect play mat for creating a modern designer playroom, nursery, or kids room. The monochromatic look of this children's soft play mat provides a welcome contrast to all of your child's colorful toys. Safe and nontoxic- create a happy play space for your child to crawl and roll around!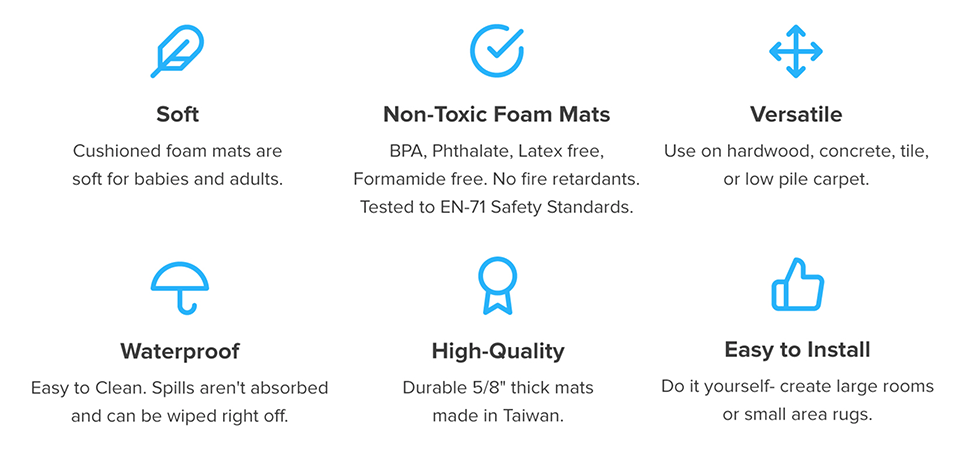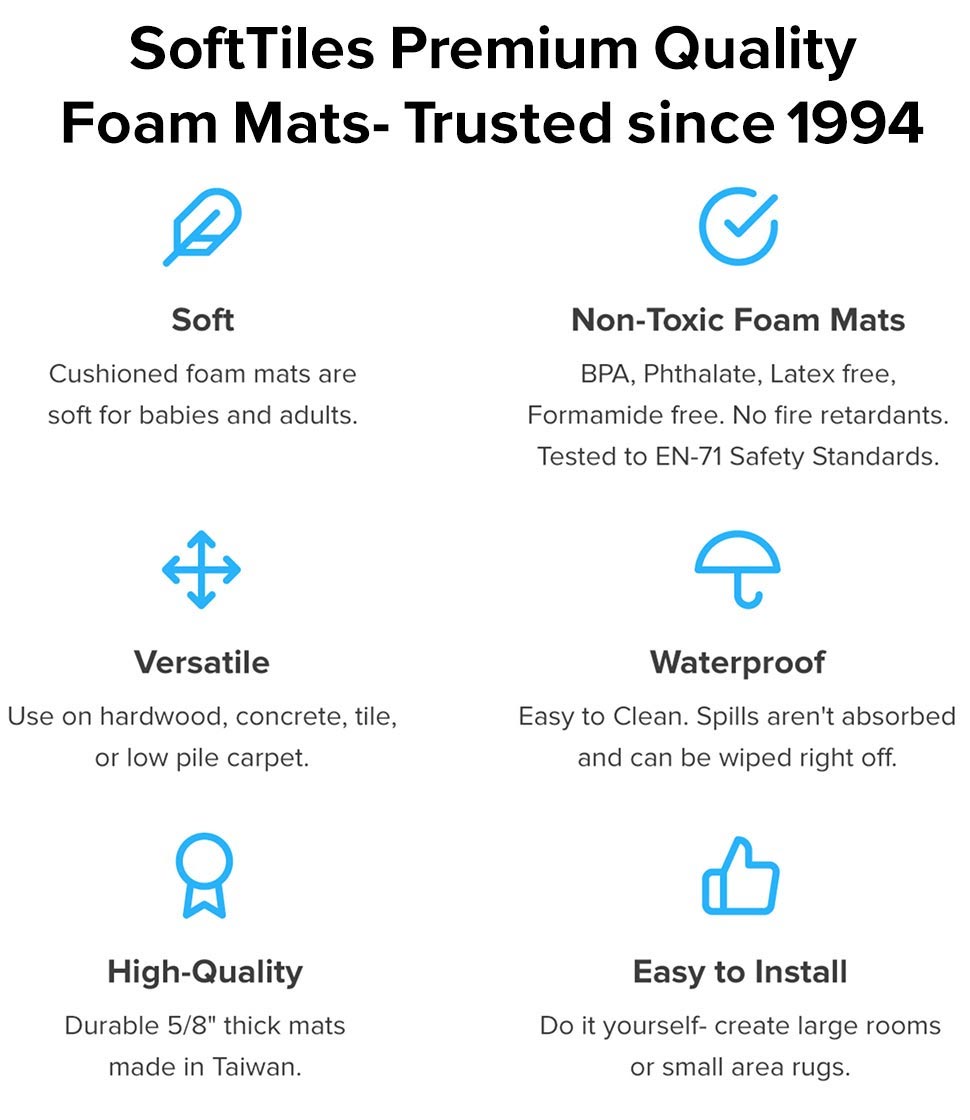 SoftTiles Safari Animals Play Mat in Black, Gray, White
This Safari Animals play mat set features beautiful designer elephant, giraffe, and monkey die-cuts in black, gray, and white. This play mat covers a 6.5 ft. x 6.5 ft. play area, a perfect sized play mat for babies and toddlers. Each mat square is 2 ft. x 2 ft., so the animal designs are large in size. This play mat works best on harder surfaces. On soft carpet, pieces are more likely to move or pop up.
$120.00 with free shipping
See Our Other Designs and Custom Play Mats
More Play Mat Designs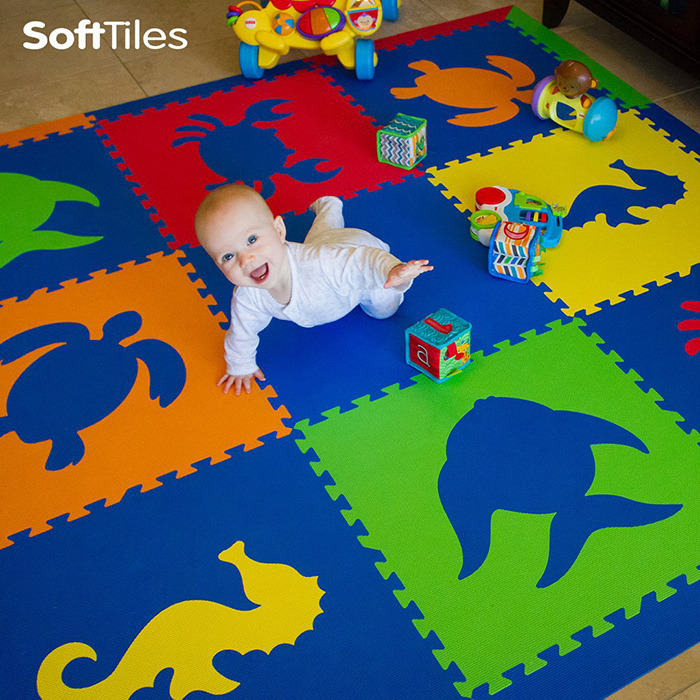 SoftTiles 9 Tile Play Mat Sets
Choose from our many pre-made sets in different colors and designs. Each Play Mat is 6.5' x 6.5'. Comes with our specially designed sloped borders. Makes a perfect gift!
---
Custom Designed Play Mats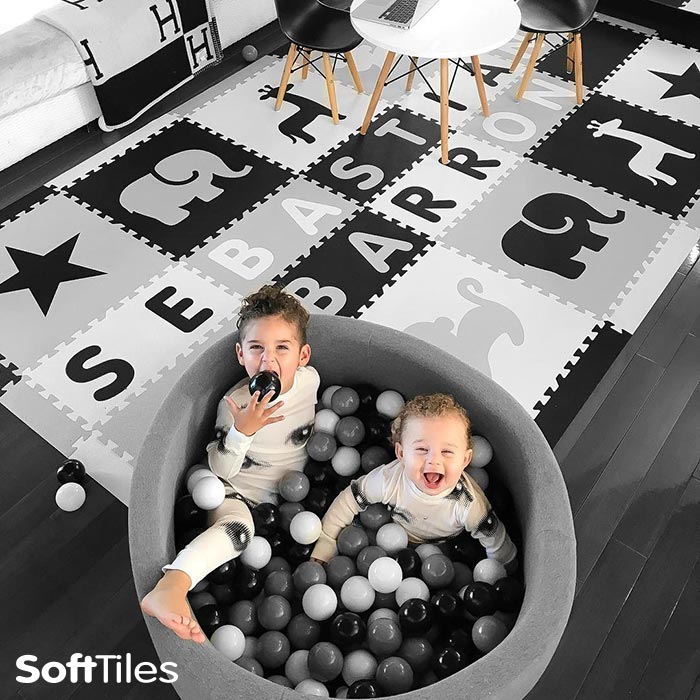 Design Your Own Custom Play Mat
Create beautiful custom play mats using any of our die-cut shapes. Easily personalize the mat with the name of your child. Use one of our templates and our Interactive Mat Builder or we can help design one for you.