Beautiful Play Mat using Die-Cut Safari Animals in Blue, White, and Black- D111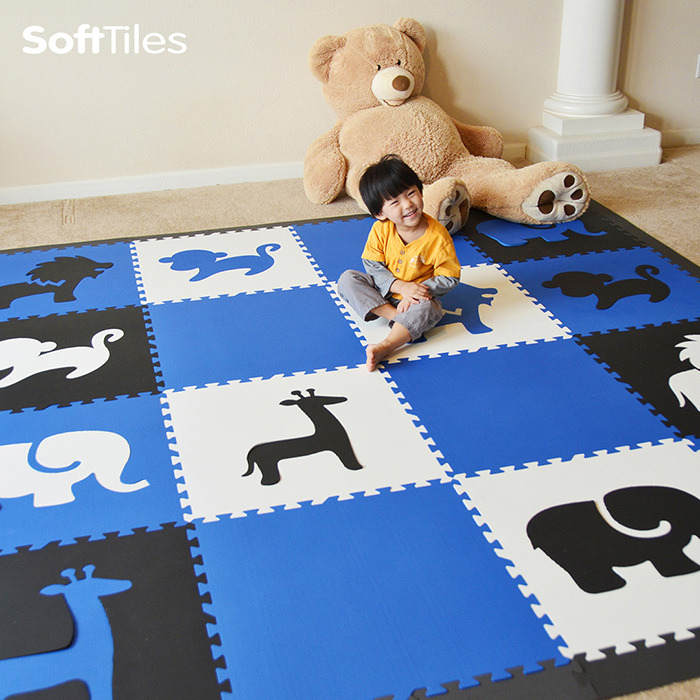 This fun safari baby play mat uses SoftTiles Safari Animals in Black, Blue, and White and SoftTiles 2x2 Foam Mats in Blue. The SoftTiles Safari Animals in this kids playmat were custom cut in this color combination. You can choose the color scheme that best fits your space from any of the SoftTiles colors that we offer!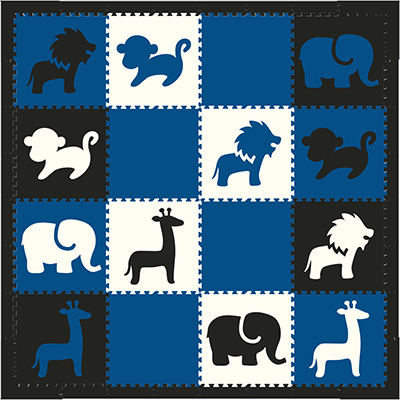 This Safari Animals Play Mat is 8.5' x 8.5' and costs $185.60. Add the mat to the cart to purchase as is or modify it in our Mat Builder to change size or color to fit your playroom or nursery.
More Information and Purchasing Info