Accent your Playroom Floor With SoftTiles Circles in Black, Gray, and White- D117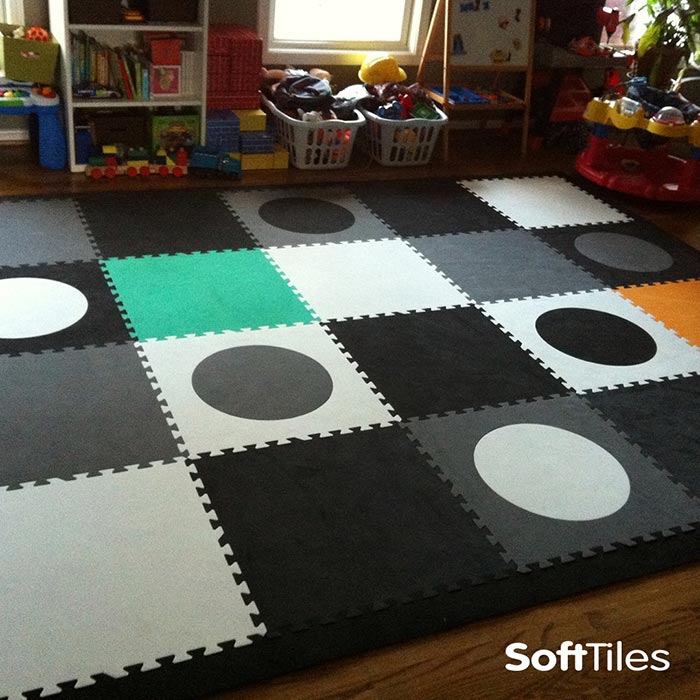 One idea for creating a contemporary playroom floor. 1) Make the general color scheme neutral, in this case black, gray and white. 2) Add some geometric shapes, in this case circles and 3) throw in just a few tiles in accent colors. Voila- a contemporary playspace!
We also offer Square die-cuts, which also offers another great option for creating a contemporary floor design using interlocking floor mats.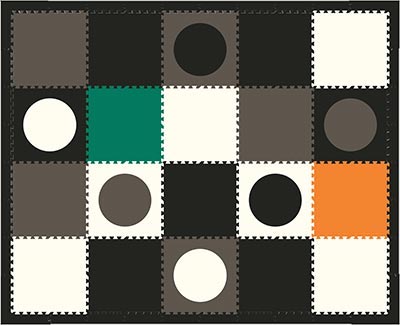 This Contemporary Circle Kids play Mat is 8.5' x 10.5' and costs $194.60. Purchase this mat as designed or modify it in our Mat Builder. Please contact us if you need help design a mat to fit your playroon.
More Information and Purchasing Info