SoftTiles Super Mario themed bedroom/children's playroom using 2x2 Foam Mats- D124
Turn your child's bedroom into a fun zone using SoftTiles interlocking foam mats. This Super Mario bedroom/child's playroom uses SoftTiles 2x2 Foam Mats in lime and brown along with Mario themed decorative items- Mario wall decals, brown furniture, a Mario plush, and a lime painted barrel. These children's foam floor tiles bring the color of the furniture and decals to the floor and helps unify the room's design. Make your children's playroom floor fun with SoftTiles like this Super Mario bedroom. SoftTiles are great foam mats for kids!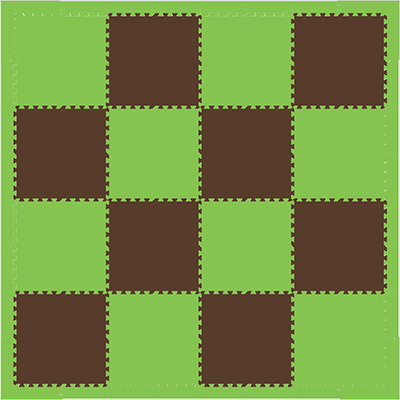 This Play Mat is 8.5'x 8.5' and costs $142.40. Order this mat as is or modify it in our Mat Builder.
More Information and Purchasing Info