SoftTiles Mixed Animal Foam Mats- Create Custom Play Mats For Kids- D172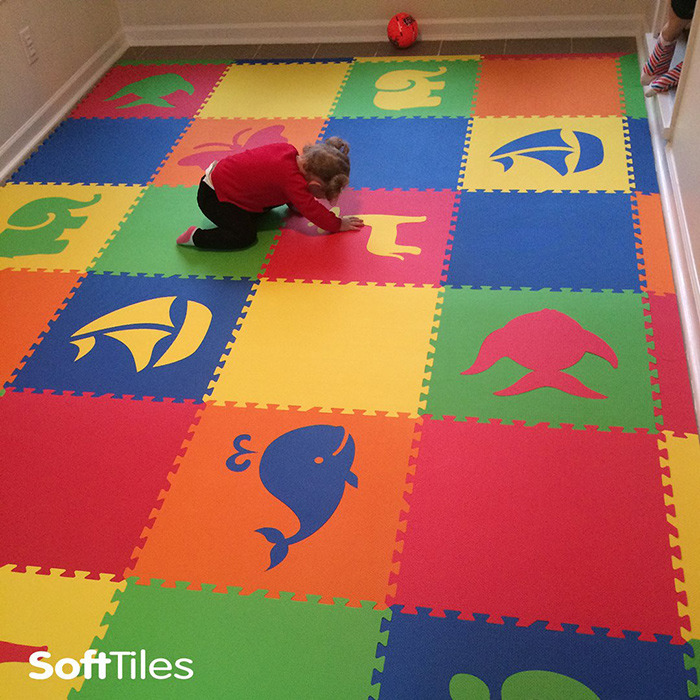 This is one of our beautiful and colorful custom play mats that uses die-cuts from three different SoftTiles sets: Safari Animals, Sea Animals, and Nautical in blue, red, yellow, orange, and lime. When creating your own children's playroom floor, you choose any of our die-cuts in any of our 12 colors.
This play mat with animals is used directly on top of tile to create a soft and inviting playroom for kids!
This custom play mat is a larger mat that covers a full room and measures 8.5' x 14'. The cost for this floor is $284.60. You can buy this play mat for kids as is or resize it in our Mat Builder for your space. If you need help, we can design a custom play mat for you.
More Information and Purchasing Info