Beautiful Playroom Play Mat Mixing Dark and Light Shades of the Same Color- D200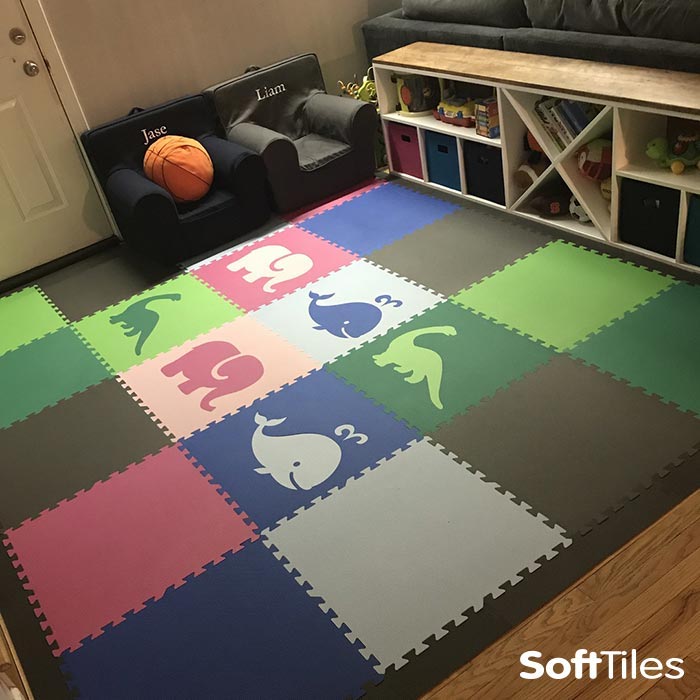 This SoftTiles mat design is an example of how you can create a colorful mat- 7 colors total- without feeling overwhelmed by color. Instead, it is more subdued because it incorporates a dark and light tone of the 3 colors: pink, blue, and green. This is a way of creating a visually interesting and colorful mat, while still giving it a designer feel.
This mat is also a great example of how just adding a few die-cut shapes can bring a lot of visual appeal to a mat design. The shapes can be clustered together as shown, or spread out as highlights through the mat. This is a more economical approach to designing a mat, rather than placing die-cut characters in every square.
SoftTiles are non-toxic high quality foam mats that are thicker than most of the mats on the market. This foam play mat uses our specially designed sloping borders that go from the height of the mat to the ground and helps prevent tripping.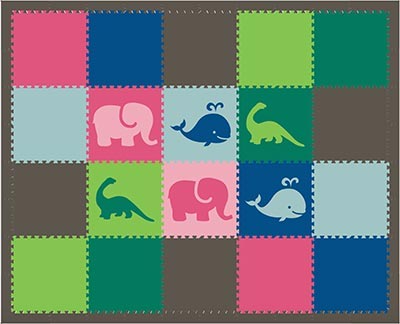 This kids playroom play mat is a large play mat that measures 8.5' x 10.5' and costs $194.60. Purchase this mat as is or modify for your playroom using out MatBuilder.
More Information and Purchasing Info
Ready to Order Play Mat Sets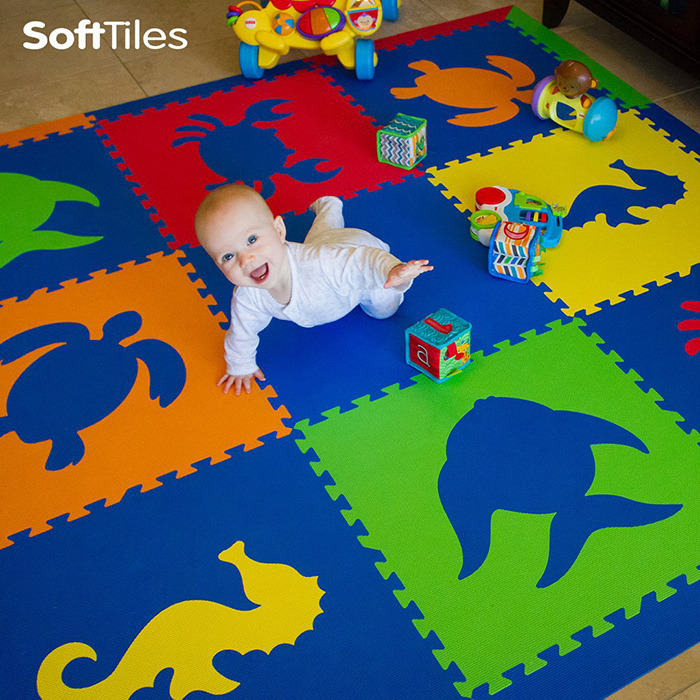 SoftTiles 9 Tile Play Mat Sets
Choose from our many pre-made sets in different colors and designs. Each Play Mat is 6.5' x 6.5'. Comes with our specially designed sloped borders. Makes a perfect gift!
---
Custom Designed Play Mats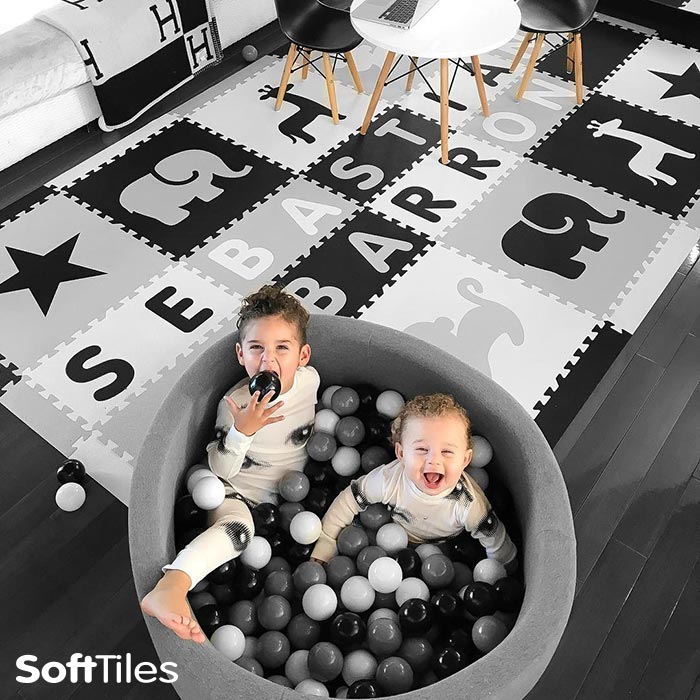 Design Your Own Custom Play Mat
Create beautiful custom play mats using any of our die-cut shapes. Easily personalize the mat with the name of your child. Use one of our templates and our Interactive Mat Builder or we can help design one for you.