Girl's Playroom Floor with SoftTiles Hearts and Flowers in Blue and Pink- D201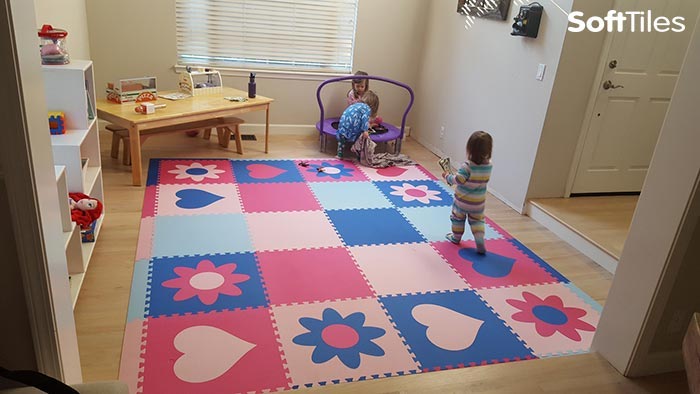 "My 3 girls love their play mat. It is made really well. I like the edge pieces. I would recommend this company to my friends."- Andrew C.
This adorable mat has a very simple feel but does so much to bring life to this play space, turning a room with a solid hardwood floor into a beautiful, soft inviting playroom.
By using just two die-cut shapes and two shades of two colors, you're able to create a floor design that brightens up the room, without being too busy. The two shades of two colors gives you a feeling that you are working with two colors rather than 4, so it gives it a more calming feel than a mat with 4 distinctly different colors.

The design is an alternating pattern of two shapes on the ends of the mats with a mix of solid colors in the middle. This is a great way to mix die-cuts and solids to create a lovely design that is both less busy and more cost effective than a mat that is entirely die-cut shapes end to end.
SoftTiles are high quality, non-toxic foam mats that are thicker than most mats on the market. This mat uses our specially designed sloped borders that go from the height of the mat to the ground to help prevent tripping. Use SoftTiles to create mats that your kids will love and you'll love to look at!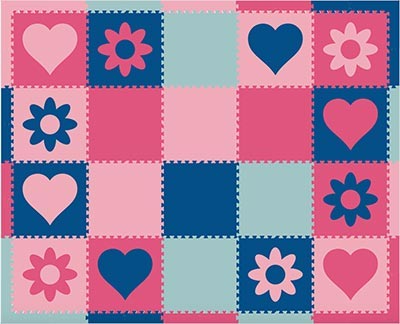 This girls play mat is is 8.5' x 10.5' and costs $216.20. Purchase this mat as is or modify it in the MatBuilder for your playroom floor.
More Information and Purchasing Info
Ready to Order Play Mat Sets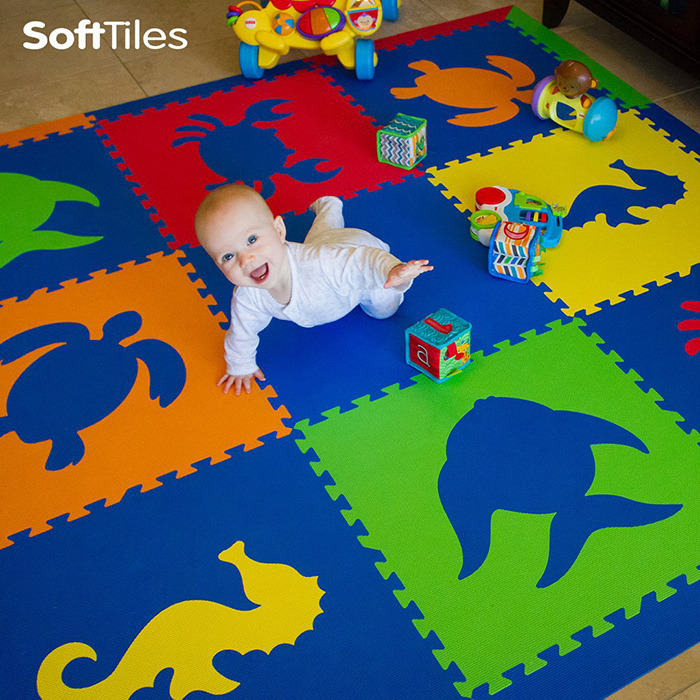 SoftTiles 9 Tile Play Mat Sets
Choose from our many pre-made sets in different colors and designs. Each Play Mat is 6.5' x 6.5'. Comes with our specially designed sloped borders. Makes a perfect gift!
---
Custom Designed Play Mats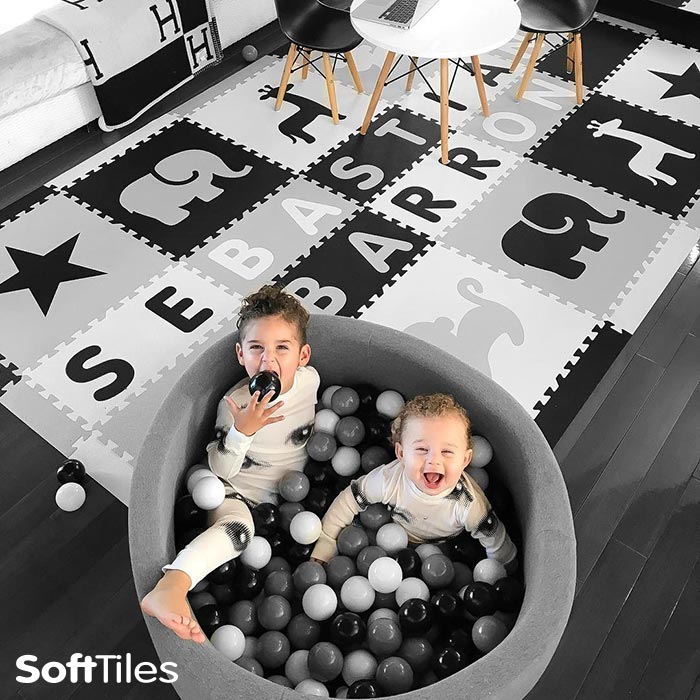 Design Your Own Custom Play Mat
Create beautiful custom play mats using any of our die-cut shapes. Easily personalize the mat with the name of your child. Use one of our templates and our Interactive Mat Builder or we can help design one for you.