Colorful Dinosaur Children's Play Mat Personalized with SoftTiles Alphabet Mats- D186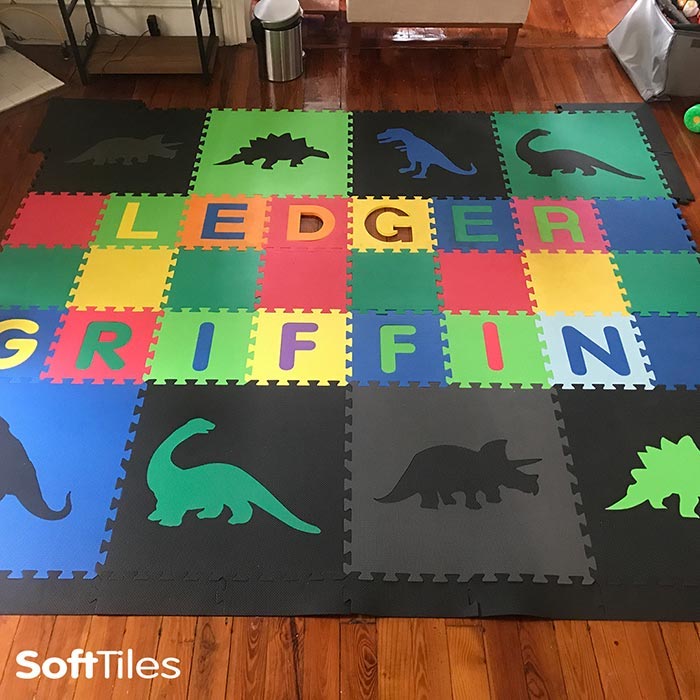 If your child is crazy about dinosaurs and PBS's Dinosaur Train, this personalized play mat is for you. This children's play mat mixes darker colors with brighter colors to create a fun color combination for your playroom floor. This play mat is used directly over hardwood floors to provide a soft surface for your baby or toddler.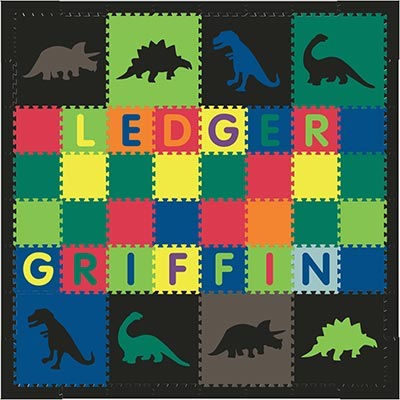 You can modify this mat in our Mat Builder to add your child's name. The children's foam floor mat shown is 8.5' x 8.5' and costs $228.40. This mat differs from the photograph because we added an extra row of SoftTiles 1x1 in the center because our Mat Builder is currently limited to building mats in 2 foot increments. You can design your mat and ask us to remove a row and we can adjust for it at the time of order.
More Information and Purchasing Info
Ready to Order Play Mat Sets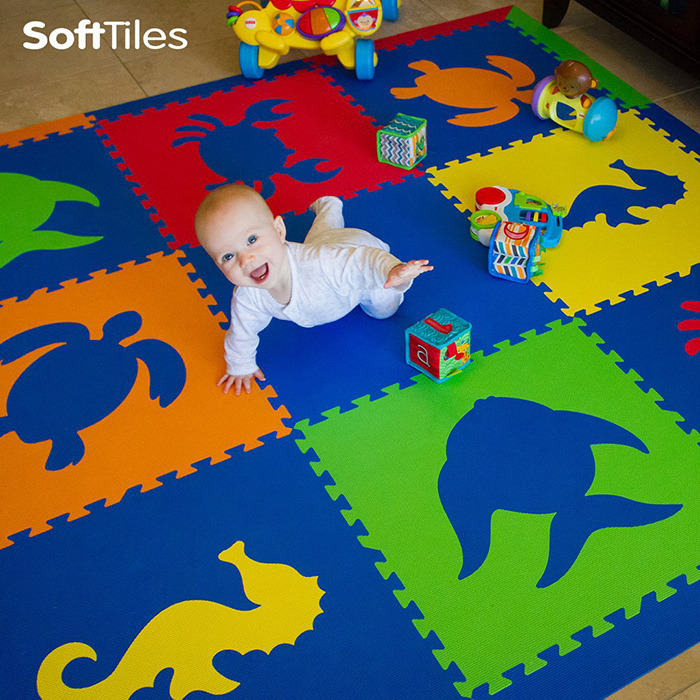 SoftTiles 9 Tile Play Mat Sets
Choose from our many pre-made sets in different colors and designs. Each Play Mat is 6.5' x 6.5'. Comes with our specially designed sloped borders. Makes a perfect gift!
---
Custom Designed Play Mats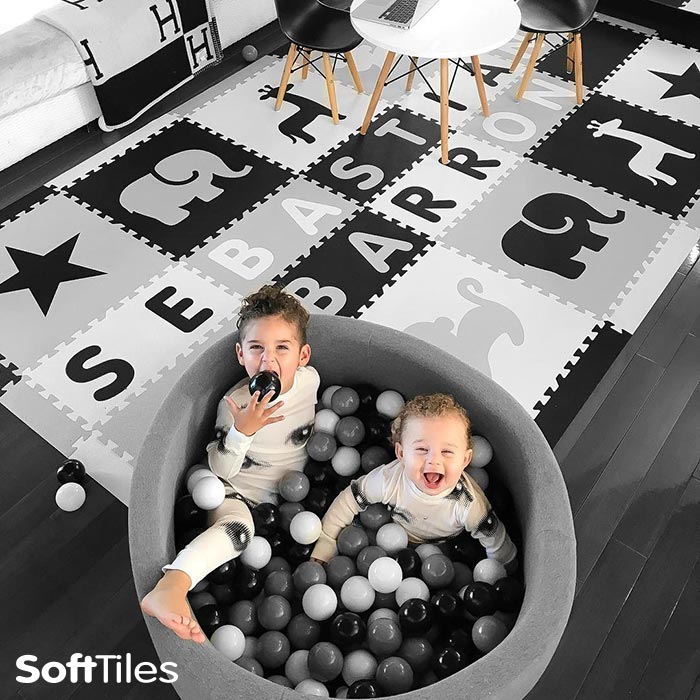 Design Your Own Custom Play Mat
Create beautiful custom play mats using any of our die-cut shapes. Easily personalize the mat with the name of your child. Use one of our templates and our Interactive Mat Builder or we can help design one for you.