Colorful Dinosaurs Personalized Playmat with Light Gray and Tan Background- D198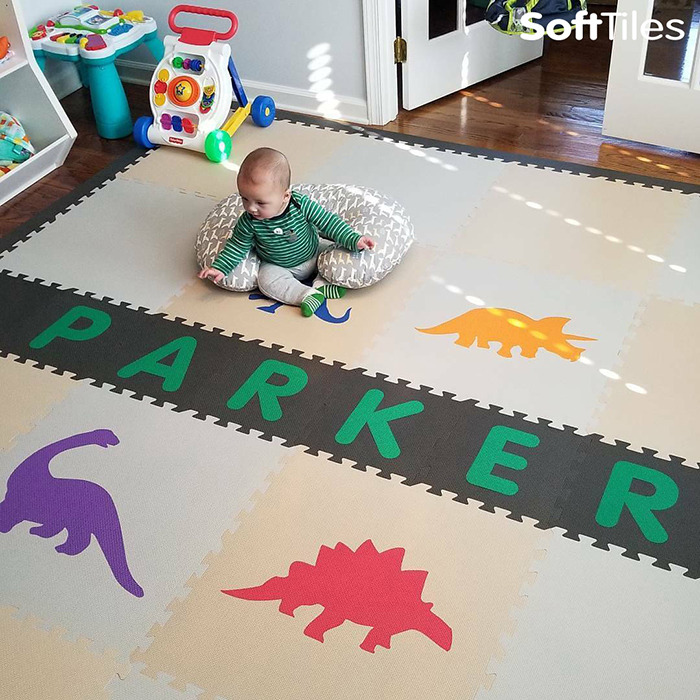 This beautiful personalized baby foam play mat uses a fun mix of colors and neutrals to create a design that really pops! Parker's play mat uses colorful dinosaurs in blue, red, orange, and purple on a background of tan and light gray. The namer Parker is gree on a dark gray background.
Thanks to @10cherish for sharing this image to Instagram.
This foam play mat as designed costs $253.80 and covers an area 8.5' x 10' area. Modify this mat in our MatBuilder or contact us and we can modify this mat for you.
NOTE: There are 4 additional pieces (the reverse of the dinosaurs shown) that you will receive in this design.
Ready to Order Play Mat Sets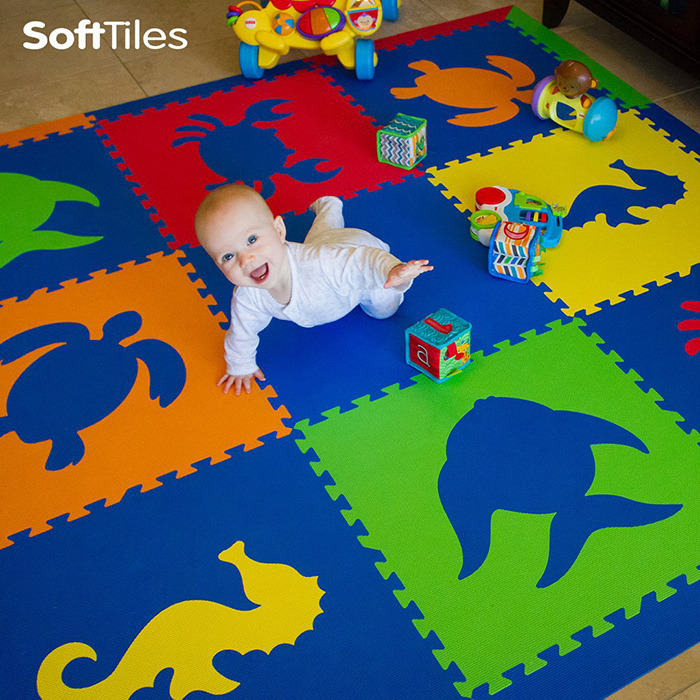 SoftTiles 9 Tile Play Mat Sets
Choose from our many pre-made sets in different colors and designs. Each Play Mat is 6.5' x 6.5'. Comes with our specially designed sloped borders. Makes a perfect gift!
---
Custom Designed Play Mats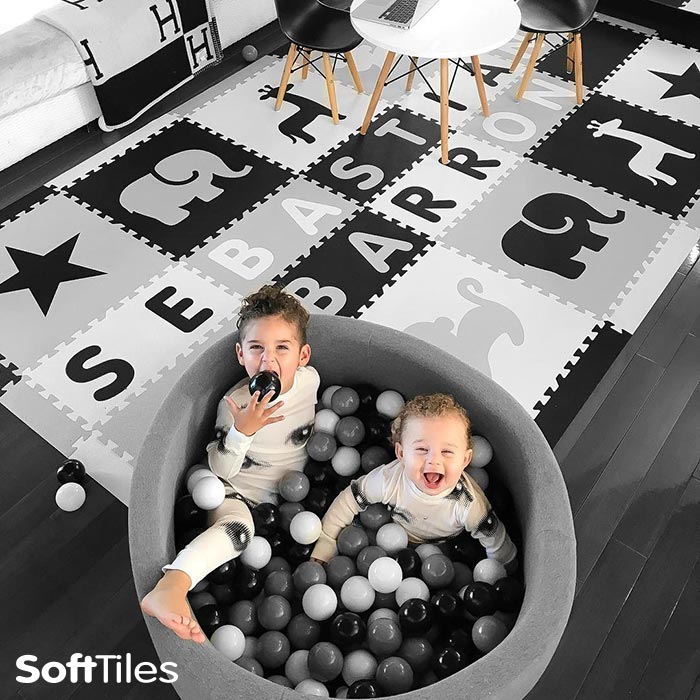 Design Your Own Custom Play Mat
Create beautiful custom play mats using any of our die-cut shapes. Easily personalize the mat with the name of your child. Use one of our templates and our Interactive Mat Builder or we can help design one for you.