Nautical/ Sea Animals- White and Light Gray with Colorful Accents- D197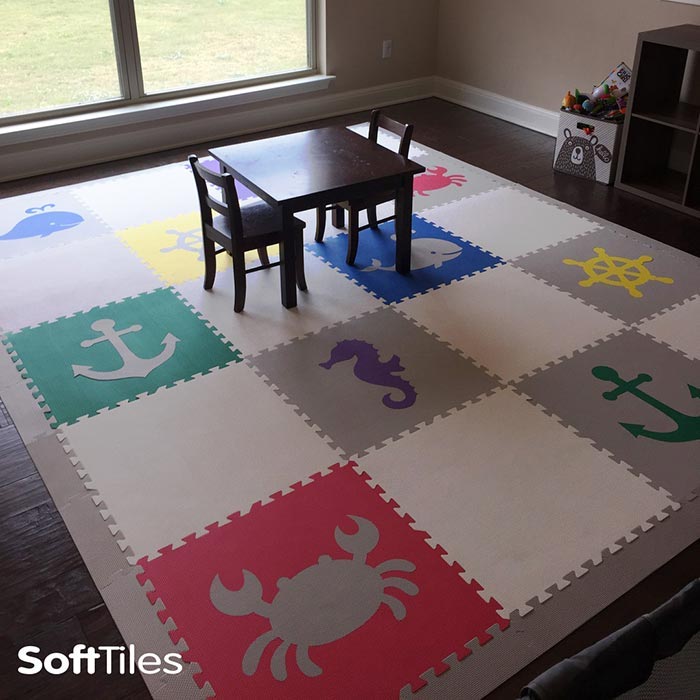 Sometimes you want a playmat that is a balance between neutral and colorful. This mat is a beautiful example of how to achieve that. Essentially you have a grounding checkerboard of light gray and white running through the entire mat. Since you need to choose a minimum of two colors for each die-cut shape, this customer chose light gray and a bright color for each of the 5 Nautical and Sea Animal die-cuts. The final result is a lovely 8' x 10' mat design that is essentially a checkerboard of light gray and white, with accents of color mixed in. I can envision this mat looking very sharp with a black substituted in place of light gray, or playing around with the same idea template in other colors. That's the beauty of ordering a SoftTiles customized playroom floor. Every customer can get the look that they want for their playroom!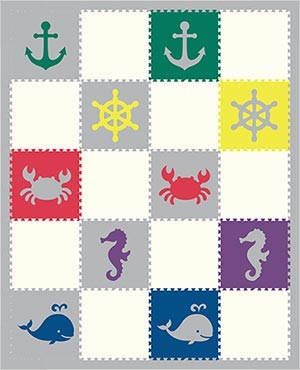 This Children's Play Mat is 8.5' x 10.5' and costs $209.00. Purchase this mat as is or modify it in our Mat Builder.
More Information and Purchasing Info
Ready to Order Play Mats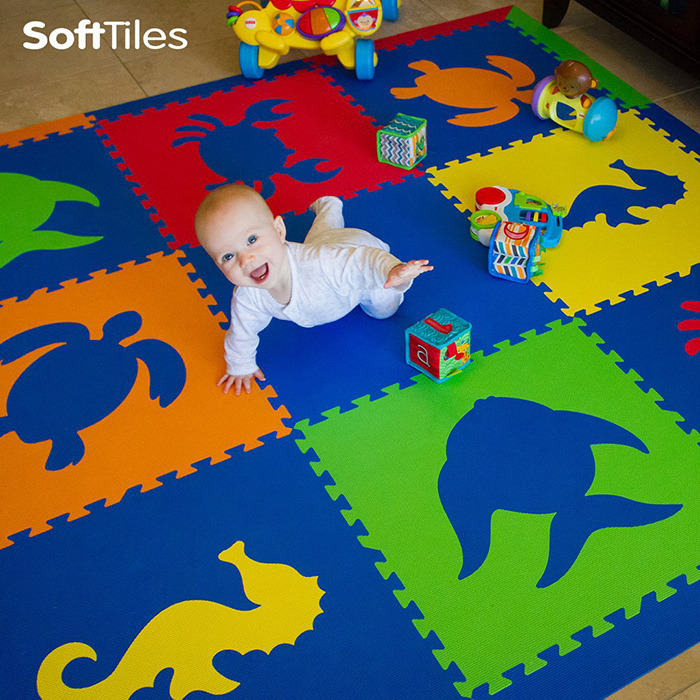 SoftTiles 9 Tile Play Mat Sets
Choose from our many pre-made sets in different colors and designs. Each Play Mat is 6.5' x 6.5'. Comes with our specially designed sloped borders. Makes a perfect gift!
---
Custom Designed Play Mats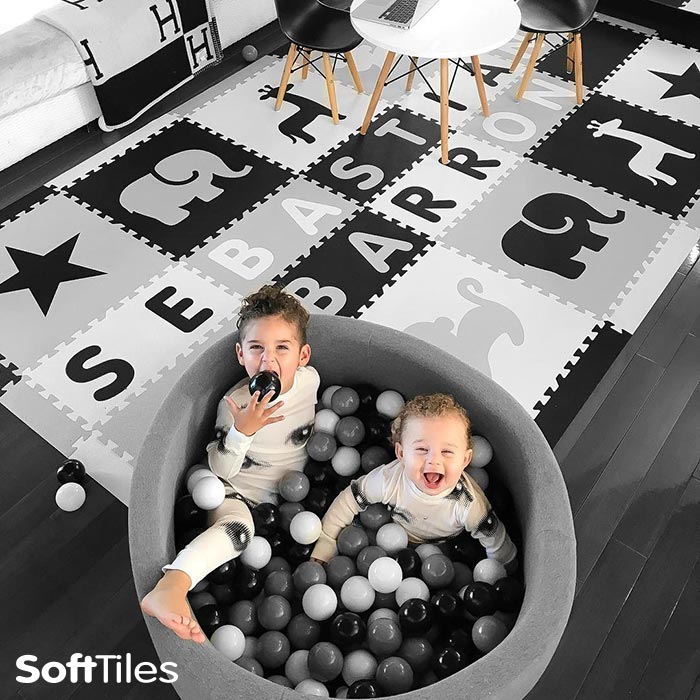 Design Your Own Custom Play Mat
Create beautiful custom play mats using any of our die-cut shapes. Easily personalize the mat with the name of your child. Use one of our templates and our Interactive Mat Builder or we can help design one for you.