Personalize your playroom floor with your child's name by using SoftTiles Alphabet Letters- D181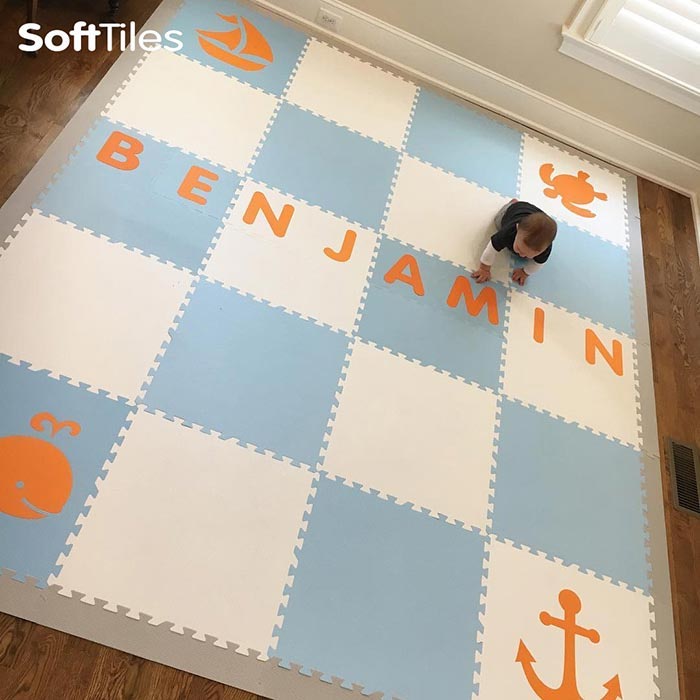 Making your child's name the focal point of their playroom floor is decorative, fun, and educational! This beautiful playroom uses SoftTiles Alphabet Mats to spell out the name "Benjamin" in orange on a light blue and white background. We custom cut the alphabet mats in the colors you need for your design and you only buy what you need. This foam play mat also uses 4 Nautical theme shapes cut in orange and finished off with light gray sloped borders.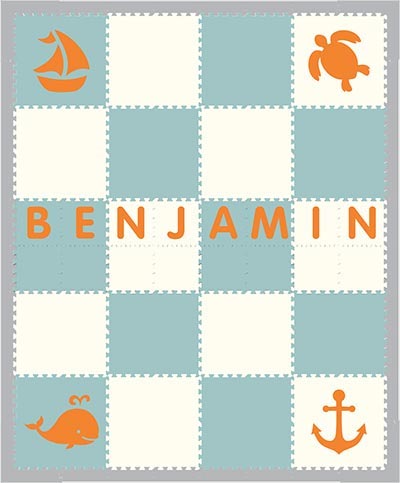 This large play mat is 8.5' x 10.5' and costs $262.60. You can purchase this mat as is or modify it for your child.
Note: The design of this mat includes 4 extra Nautical Mats that are not used in the mat. In the Mat Builder, they are listed as "Unused Tiles"

These 4 Nautical Mats are the reverses of the mats that are used in the mat. The reason they were not used in the mat is for design purposes- having no orange background mats in the design. When we cut a shape two mats are created, the mat you want and the reverse of it. To optimize your play mat for cost, include the reverse mats in your design. Alphabet mats are different- you do not need to buy the reverse. If you have questions, please contact us and we can help you design your mat.
More Information and Purchasing Info
Ready to Order Play Mat Sets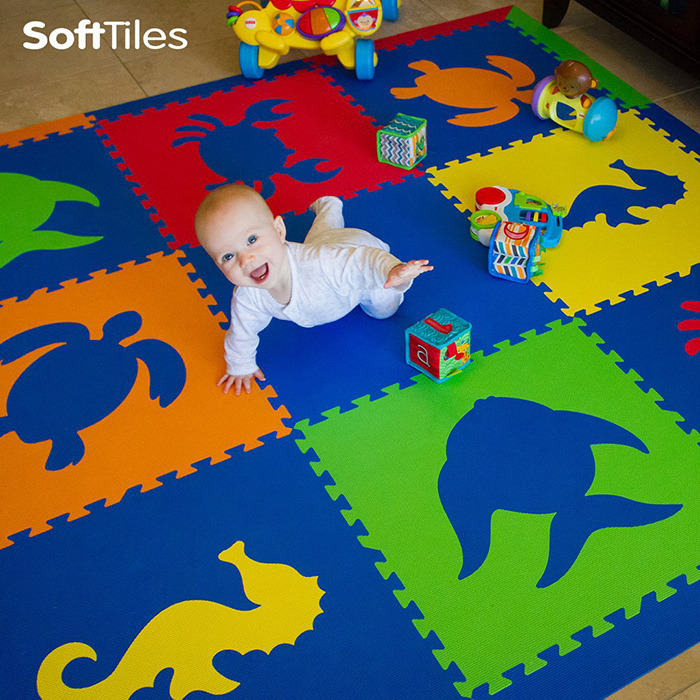 SoftTiles 9 Tile Play Mat Sets
Choose from our many pre-made sets in different colors and designs. Each Play Mat is 6.5' x 6.5'. Comes with our specially designed sloped borders. Makes a perfect gift!
---
Custom Designed Play Mats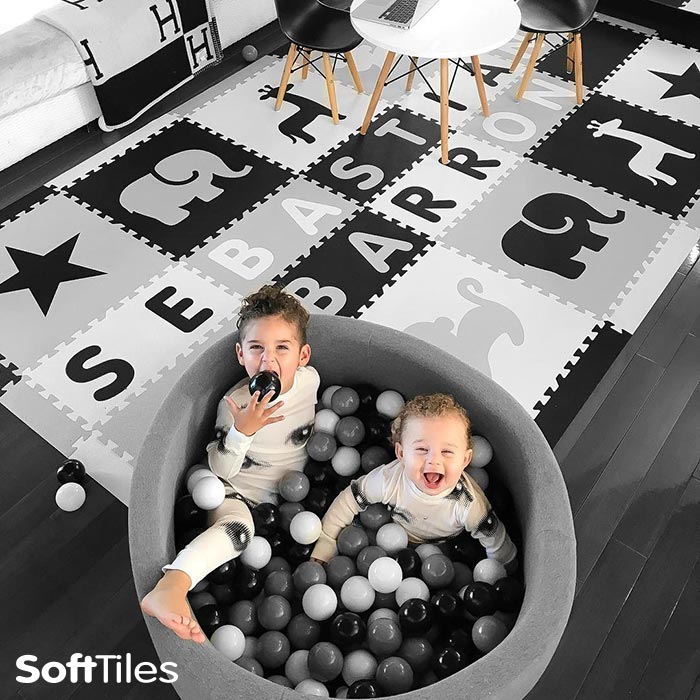 Design Your Own Custom Play Mat
Create beautiful custom play mats using any of our die-cut shapes. Easily personalize the mat with the name of your child. Use one of our templates and our Interactive Mat Builder or we can help design one for you.