Mixed Animals Play Mat- Design and Create Your Custom Baby Play Mat- D182
"We are loving the softiles we purchased. They are so comfortable to sit on the floor with the baby. They are super good quality as well and I loved the feature where we could design it ourselves."- Michelle and Gabriella
Our SoftTiles 9 Piece Play Mat Sets with Borders make it quick and easy to purchase a themed play mat for your baby's playroom or nursery. We offer many fun themes- Safari Animals, Nautical, Tranportation, Sea Animals, and much more.
But, if you're creating a custom baby foam play mat, you can choose to use any of our shapes in your play mat. The baby puzzle floor mat above uses the Elephant, Monkey, and Giraffe from our Safari Animals Set and the Whale from our Nautical Set in Gray and White.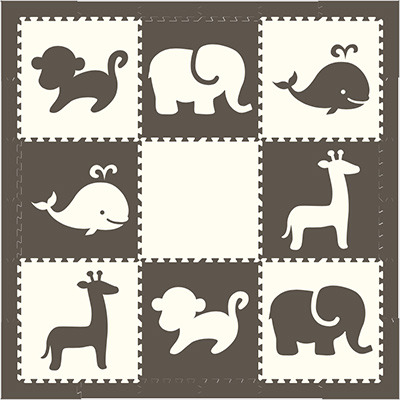 This baby play mat is 6.5' x 6.5' and costs $116.40. Purchase this mat as is or modify it for your nursery in our Mat Builder.
More Information and Purchasing Info
Ready to Order Play Mat Sets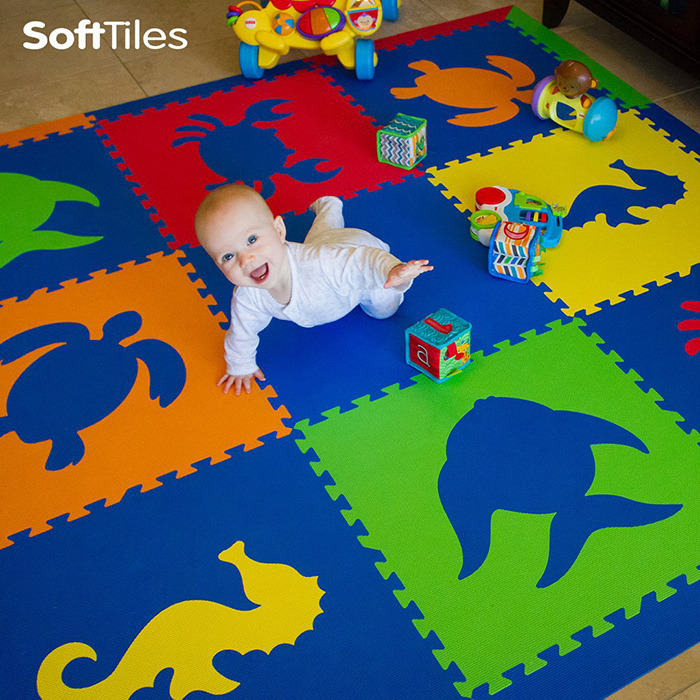 SoftTiles 9 Tile Play Mat Sets
Choose from our many pre-made sets in different colors and designs. Each Play Mat is 6.5' x 6.5'. Comes with our specially designed sloped borders. Makes a perfect gift!
---
Custom Designed Play Mats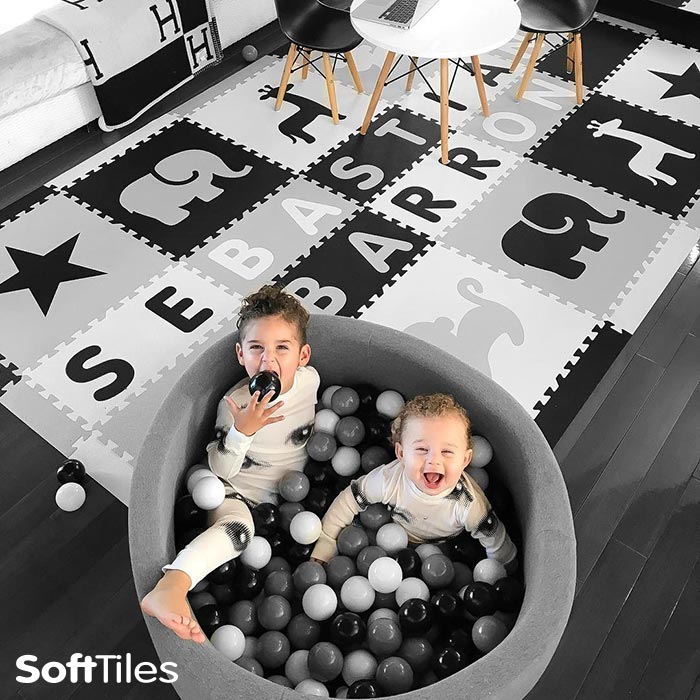 Design Your Own Custom Play Mat
Create beautiful custom play mats using any of our die-cut shapes. Easily personalize the mat with the name of your child. Use one of our templates and our Interactive Mat Builder or we can help design one for you.