Small Personalized Sea Animals Play Mat with SoftTiles Alphabet Mats- D183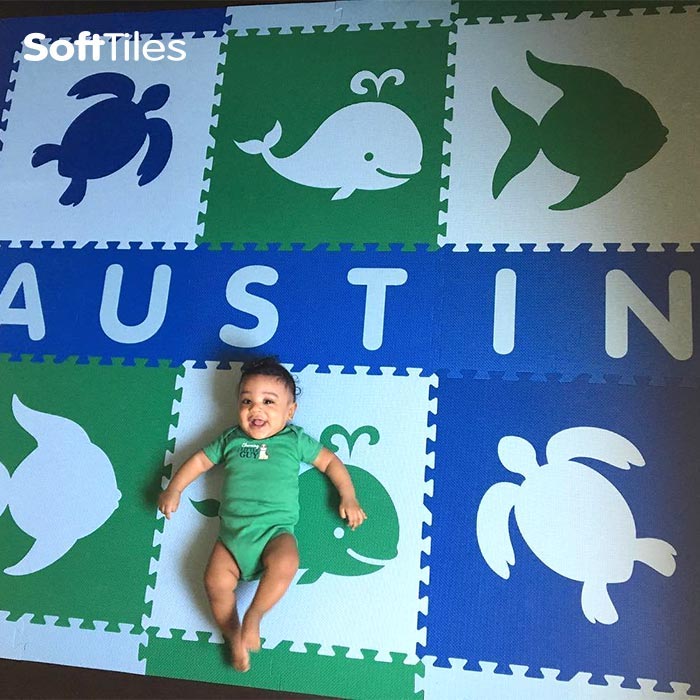 Play Mats don't have to be really large to be personalized. This soft puzzle play mat is a smaller play mat that is still a good sized play area for babies learning to crawl. This play mat uses a fish and a sea turtle from our Sea Animals set and a whale from our Nautical set. When building your play mat, you can use any of our shapes from any of our collections. This play mat is customized with a child's name in light blue on a blue background.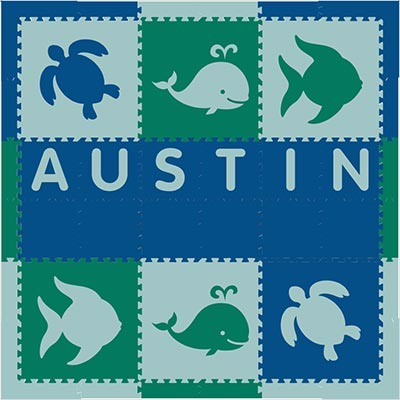 Because our Mat Builder is currently limited to creating mats with even dimensions, we modified this mat into a 6.5' x 6.5' foot mat with sloped border. If you want an odd number dimension mat, we can strip out the extra row. Please contact us if you have any questions regarding this. This personalized playmat as designed here costs $135.60. You can purchase this mat as is or modify it with the name of your child.
More Information and Purchasing Info
Ready to Order Play Mat Sets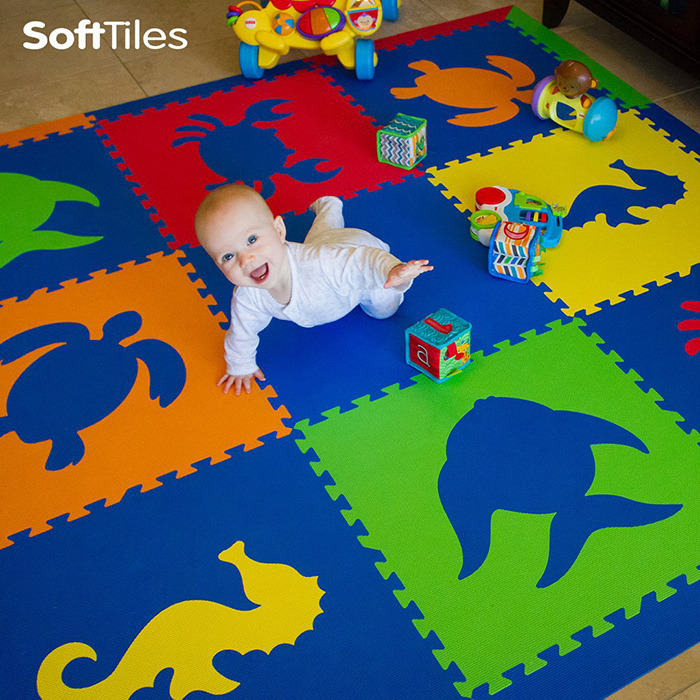 SoftTiles 9 Tile Play Mat Sets
Choose from our many pre-made sets in different colors and designs. Each Play Mat is 6.5' x 6.5'. Comes with our specially designed sloped borders. Makes a perfect gift!
---
Custom Designed Play Mats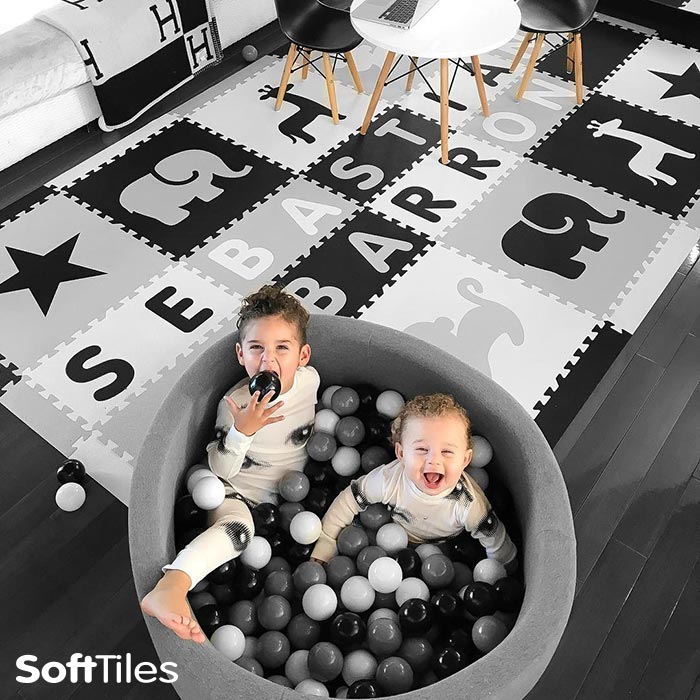 Design Your Own Custom Play Mat
Create beautiful custom play mats using any of our die-cut shapes. Easily personalize the mat with the name of your child. Use one of our templates and our Interactive Mat Builder or we can help design one for you.